Thank you for attending the 2023 BIO International Convention. We look forward to seeing you in San Diego next June!
Below is an overview of BIO 2023's in-person registration packages and rates. We are diligently planning for a safe experience for every attendee and will proactively make adjustments as necessary. Prices listed are per person.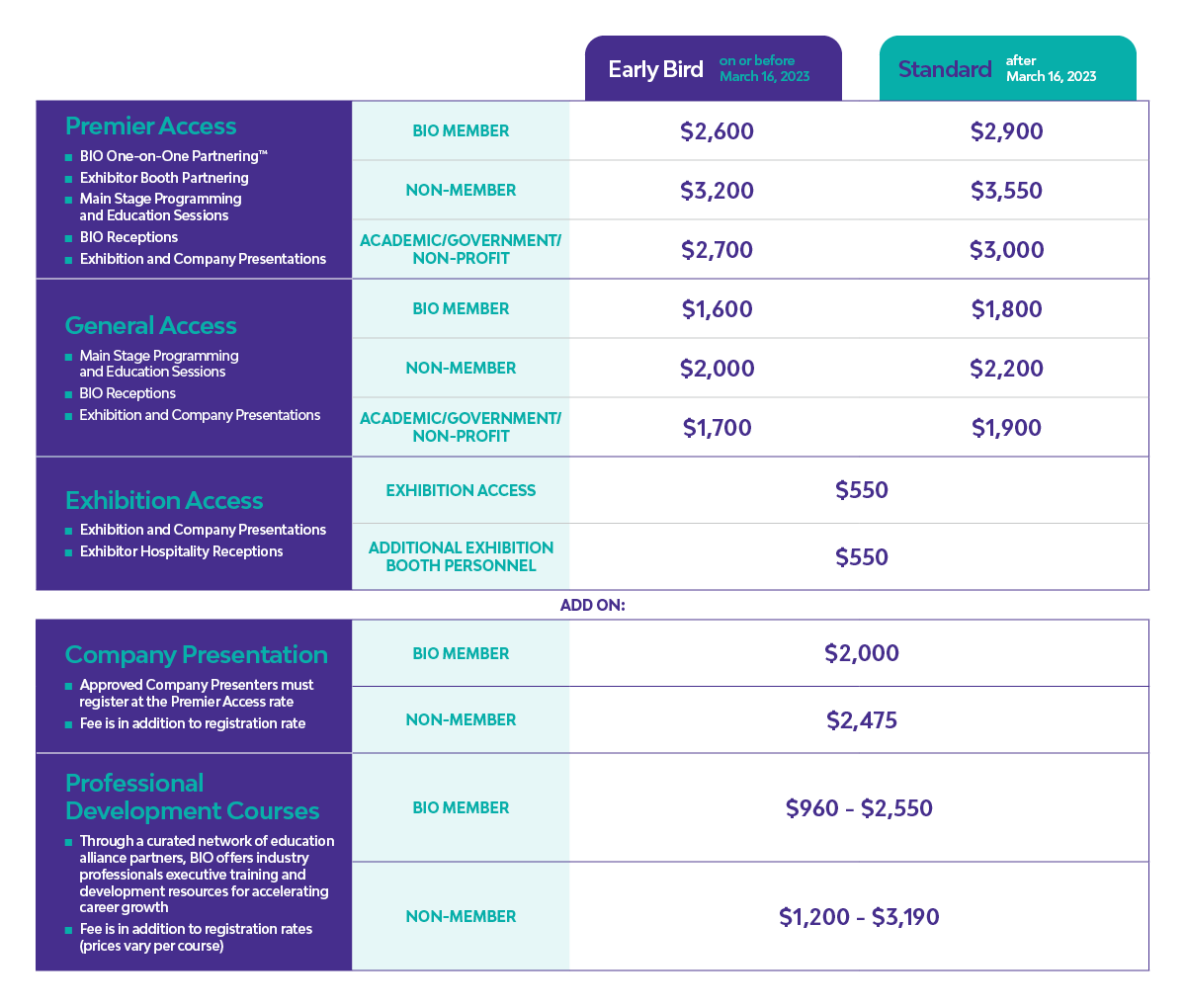 To view more information regarding company presentations click here.
To view a detailed list of this year's in-person course offering click here.
To view a a more detailed registration list and benefit breakdown click here.