Registration
When collaboration is more vital than ever, you can still rely on BIO to bring the industry together.
For 2020, the BIO International Convention will transition to a new, virtual event format, BIO Digital. This virtual gathering of the global biotech industry provides access to key partners via BIO One-on-One Partnering, educational resources to help drive your business, and the insights you need to continue critical research and development.
We may not be able to gather in person, but nothing stops innovation.
Choose the Registration Pass That Best Meets Your Needs: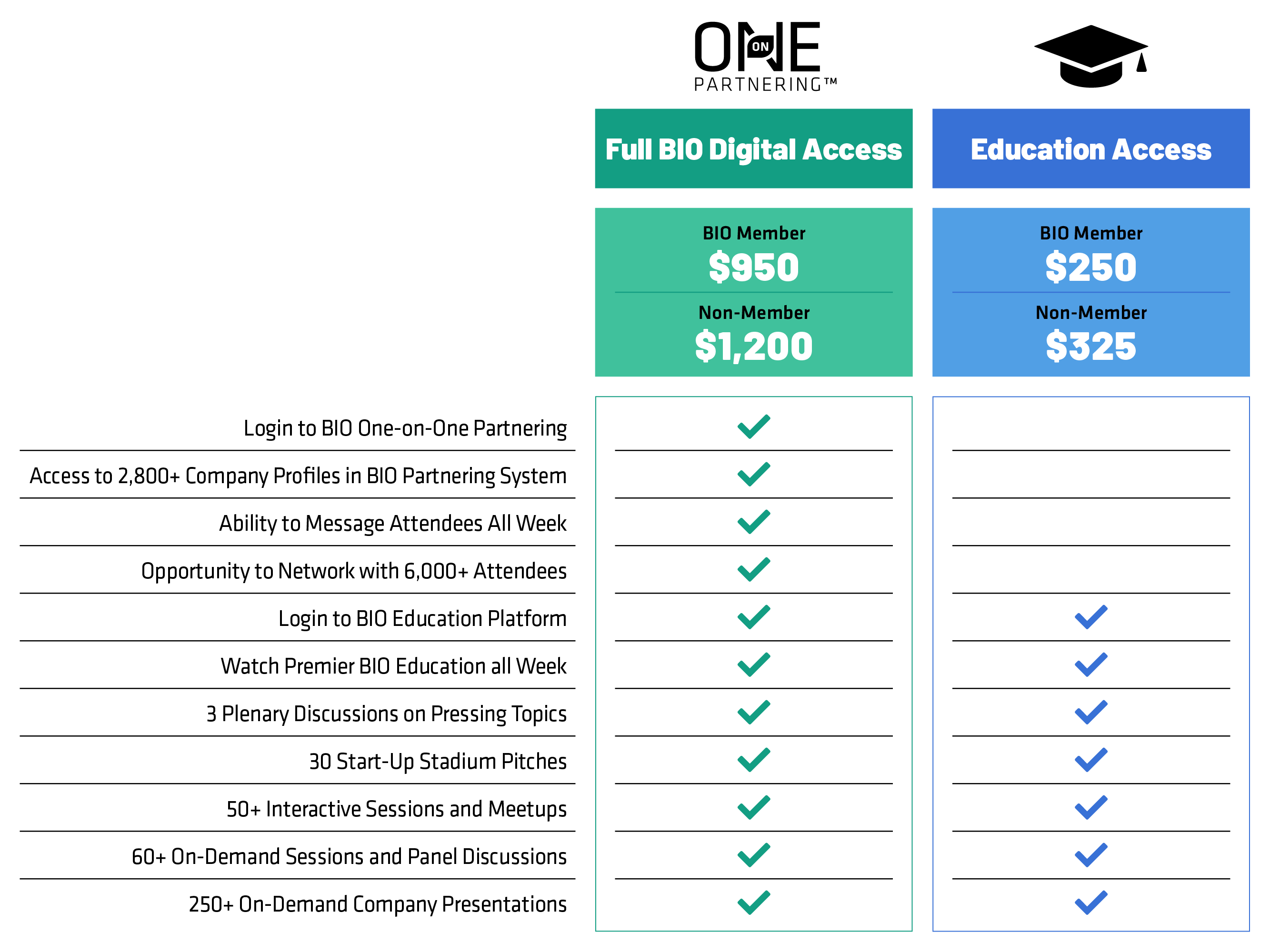 *Please note: the BIO Member rate is only applicable to members of the Biotechnology Innovation Organization. This rate does not apply to members of state or international affiliate organizations. If you have questions, please contact biomember@bio.org.
BIO Members Enjoy Exclusive Registration Discounts + Perks
BIO members receive reduced registration rates, shape our advocacy work through participation in committees, and save money on life science essentials through BIO Business Solutions. Learn more about BIO and exclusive member benefits.
Media Registration Guidelines
BIO Digital provides many opportunities for news stories. Complimentary registration is available to applicants with valid press credentials and includes access to education programs and company presentations. BIO will review submissions in the order they are received and send notification within 48 hours. Please note, marketing executives, sales representatives, public relations executives, analysts, consultants, authors and researchers may not register as media.