Join Us for 2022 BIO Partnering at JPM
BIO One-on-One Partnering unifies access to partnering for the life science industry. You can efficiently arrange meetings with biotechs, investors, in-licensors, medical device and medtech companies, and other life science leaders, regardless of whether you are registered for a specific event during JPM Week.
As JPM Week moves to a virtual experience, BIO One-on-One Partnering™ offers the flexibility you need. Access a wide audience and quickly find the contacts and companies that matter most by using our robust search feature. Easily schedule virtual meetings with BIO Zoom links and access easy-to-use time zone features and automated calendar updates.
Members Save on Registration
BIO Members Save 50% off registration fees!
Member: $495
Non-Member: $990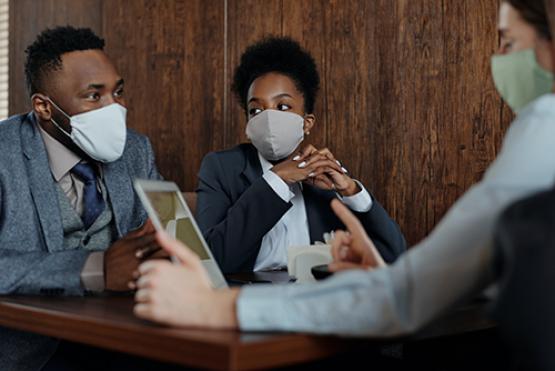 Partnering Activity on the Rise
With just a few weeks left until BIO Partnering @ JPM, there are currently:
19,900 meeting requests
290 investors, an increase from last year
Over 1,300 companies
*as of 12/21/21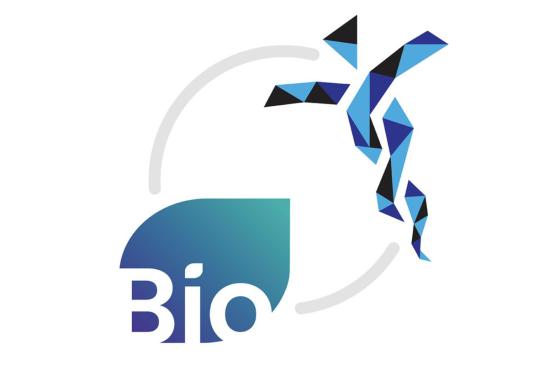 The FREE JPM Event Guide App
To help you keep track of the multitude of events and frequent changes during JPM week, BIO partnered with Novateur Ventures to create a thorough guide in a free mobile app. We culled the list since the J.P Morgan Conference went virtual, so you can count on the latest event listings and other offerings. The app is free - download today on Google Play and the App Store for immediate access.
Webinar: Leveraging JPM Week to Achieve Business Development Goals
Video Playback Link Below
Business development teams are asking BIO what to expect for the JPM Week experience in January, while pandemic restrictions are loosening but international travel remains complicated. In December, BIO assembled a group of experienced leaders for a webinar to help audiences benchmark their own JPM Week planning.
The webinar detailed how BIO's One-on-One Partnering™ system provides centralized access to scheduling support with flexibility for any videoconference option a team might prefer. Watch this webinar to help you make the most of your JPM Week opportunities.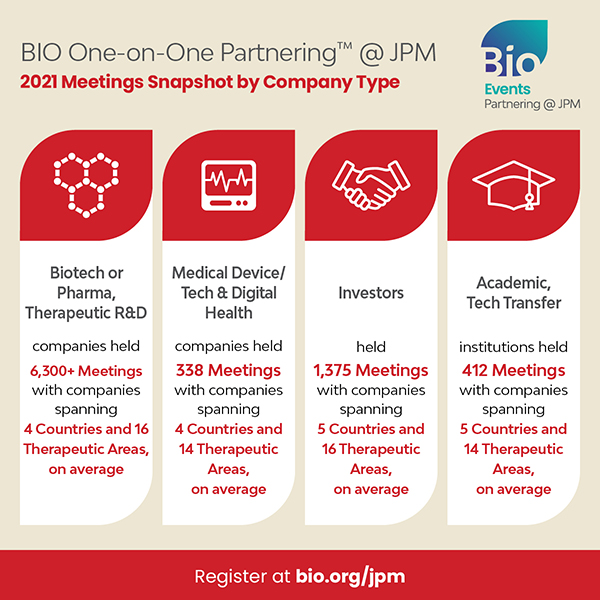 Subscribe to receive email updates about 2022 BIO Partnering @ JPM Week, including virtual partnering opportunities during JPM Week 2022.
Connecting R&D Innovators with Investment and Collaboration Partners
Disclaimer: BIO and the BIO One-on-One Partnering system are not affiliated with J.P. Morgan, the J.P. Morgan Healthcare Conference, or any JPM Week events unless otherwise specified.