Company Presentations
Spotlight Innovation
Company presentations are an integral programming element at the BIO CEO & Investor Conference that allow companies to discuss their pipeline, R&D activities, and future goals to this exclusive audience.
The conference features 13-minute presentations by over 150 biotech companies poised to join the growth "watch list", as well as a number of nonprofit and venture philanthropy organizations. The typical audience for all presentations features public and private equity investors, research analysts, investment bankers and industry executives.
Presenters benefit from a critical mass of decision-makers that you want to meet under one roof for two focused days, to tell your company's story and attract the partners you need to succeed in developing innovations to help patients.
Please note: There are a limited number of reduced rate Discovery and Emerging Innovator rate company presentations available which will be assigned on a first come, first serve basis. After they are sold out, companies are still be able to present at the standard Biotech/Pharma rate.
Company presenters tend to receive double the number of requests than non-presenters, and schedule twice as many meetings than non-presenting companies. Presenting companies are also spotlighted in BIO's marketing materials leading up to the event, as well as onsite.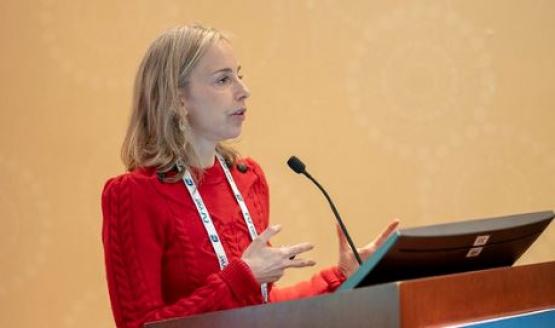 Companies and organizations present at the BIO CEO & Investor Conference to get in front of an exclusive audience of public and private equity investors, plus other biotech executives. Presenters also receive exclusive benefits not available to general attendees, including pre-conference marketing, and designation in the BIO One-on-One Partnering™.
What Type of Companies Can Present?
The conference will feature presentations by public and established private companies that have raised >$25M to date, as well as a track of select earlier stage discovery companies that have raised <$9M and emerging innovator companies (between $9M and $25M raised). Presenters must have a clear biotech R&D focus, with a pipeline involving therapeutics, diagnostics, genomics, or platform technologies for human health. Presentations can also include patient advocacy groups.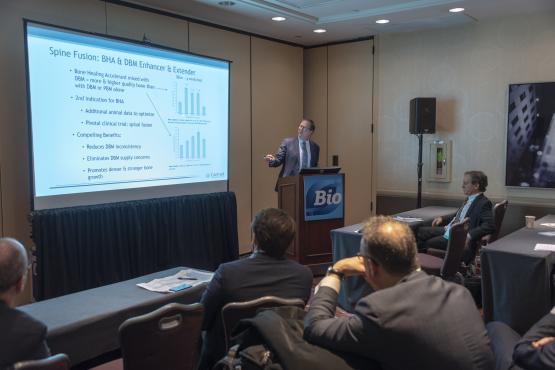 Industry Research and Education
Biotechnology Innovation Organization