ImmunoChem Therapeutics, LLC
2:00 PM - 2:15 PM (EDT), Wednesday, June 7, 2023 ・ Session Room 104C

ImmunoChem Therapeutics, a Phase 2 clinical stage, Northwestern University spin-out, is developing two clinical assets targeting abnormal neuroinflammation, a major contributor to cognitive decline in Alzheimer's disease and other dementias, as well as in brain injury, and stroke.
The development of our experimental drugs was supported by non-dilutive, peer-reviewed grants from the NIH, by the Alzheimer's Association and by the Alzheimer's Drug Discovery Foundation.
Our most advanced clinical candidate is in an NIH-funded proof-of-concept Phase 2a trial in intracerebral hemorrhage.
Our strategy is to conduct a Phase 2 trial in an orphan CNS disease as a fastest path to market, and then expand into other neurodegenerative diseases, with Alzheimer's disease being our ultimate goal.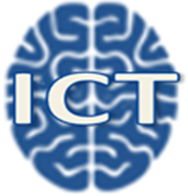 Lead Product in Development:
Development Phase of Primary Product:
Number Of Unlicensed Products (For Which You Are Seeking Partners):