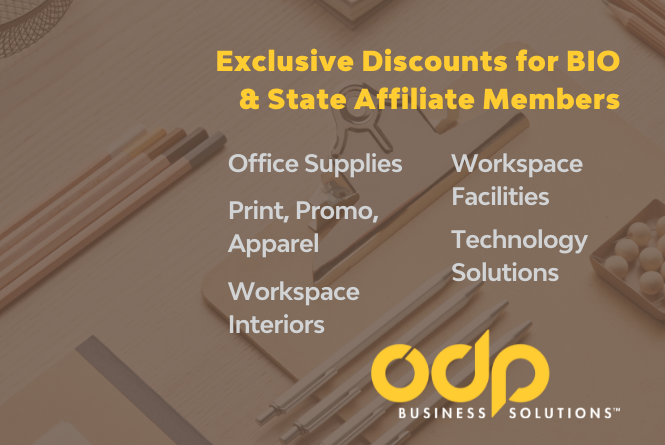 ODP Business Solutions - Same Partner, New Brand
BIO partner supplier, Office Depot is now ODP Business Solutions. ODP will continue to provide BIO and state affiliate members unmatched offers on office supplies and printing in addition to workspace interiors and technology solutions.
What is BIO Business Solutions®?
BIO Business Solutions is the largest cost savings purchasing program for the life sciences industry, operated by BIO. BIO Business Solutions pools the purchasing power of thousands of life sciences companies across North America to negotiate for exclusive pricing and favorable terms on things like lab supplies, office supplies, insurance, and much more.
How significant are the savings?
Aggregate Savings in 2021
BIO Business Solutions has been saving life sciences companies time & money for over 20 years!
Browse the cost savings available for your organization: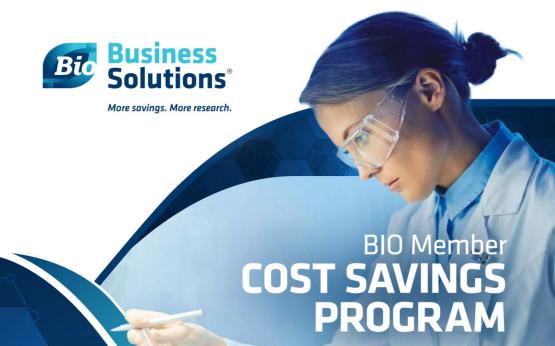 Learn More About Our Cost Savings Programs
BIO is best known for world-class advocacy, education, and events BUT did you know that BIO also operates the largest cost-savings program for the life sciences industry, BIO Business Solutions®? Learn more!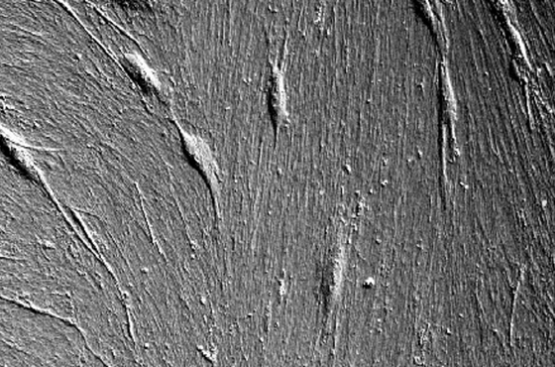 BIO Business Solutions offers StemBioSys access to world-class business partners at preferred prices. For a small company like ours, this combination is clearly a win-win proposition!
President & CEO, StemBioSys
We are using programs for things like office supplies and lab supplies and the savings come out to about 200K a year. That's money we've been able to invest right back into our research so BIO Business Solutions® has definitely been a great choice for us.