ModeX Therapeutics,Inc.
12:45 PM - 1:00 PM (EDT), Monday, June 5, 2023 ・ Session Room 104B

ModeX Therapeutics, an OPKO Health subsidiary, is a clinical-stage biopharmaceutical company developing multispecific biologics for cancer and infectious diseases. Its technology targets multiple disease pathways with one molecule, focusing on diverse antigens and immune evasion. ModeX's antibody and vaccine platforms merge multiple agents into a single molecule for unmatched potency against complex indications. The pipeline includes candidates for various tumors and viral threats, a trispecific antibody for HIV, an Epstein-Barr virus vaccine in collaboration with Merck, cancer-treating antibodies in the IND-Enabling stage, and a COVID-19 multispecific antibody. ModeX leadership includes globally recognized medical innovators with proven track records of delivering breakthroughs for patients. It is well-positioned to advance the potential of its cutting edge platform.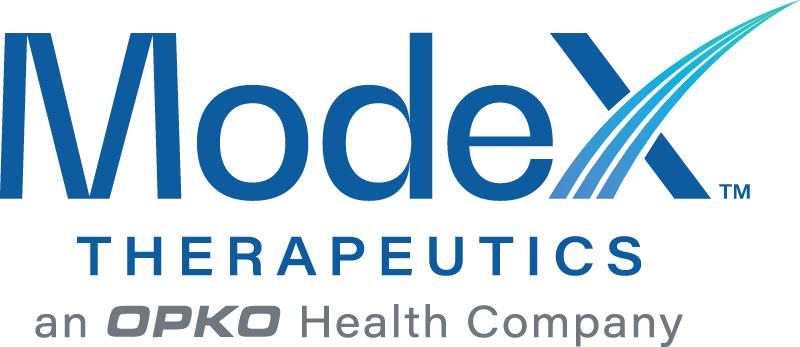 Lead Product in Development:
Nephrology Our lead nephrology product, Rayaldee® (calcifediol), is approved by the U.S Food and Drug Administration (FDA) for the treatment of secondary hyperparathyroidism (SHPT) in patients with stage 3-4 chronic kidney disease (CKD) with vitamin D insufficiency. A phase 2 clinical trial to evaluate the safety and efficacy of Rayaldee® to treat SHPT is currently underway in patients with stage 5 CKD who require regular hemodialysis.
Development Phase of Primary Product:
Multiple Products in Market
Number Of Unlicensed Products (For Which You Are Seeking Partners):