Aprea Therapeutics, Inc.
2:15 PM - 2:30 PM (EDT), Monday, June 5, 2023 ・ Session Room 104C

We are a clinical-stage biopharmaceutical company focused on developing novel synthetic lethality-based cancer therapeutics that target DNA damage response (DDR) pathways. Our approach is built upon a platform of integrated discovery technologies to enrich our pipeline with novel targets in synthetic lethality and cancer treatment. Together with our expertise in small molecule drug discovery, we are applying the capabilities of our discovery platform for the development of new precision oncology therapies and the identification of patient populations most likely to benefit. Our most advanced product candidate is ATRN-119, a small molecule, potential best-in-class oral ATR inhibitor, in Phase 1 clinical trial. Our second product candidate is ATRN-1051, a small molecule inhibitor of WEE1, in IND enabling studies, potentially differentiated from other WEE1 inhibitors.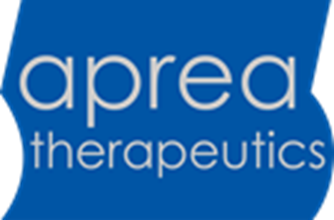 Lead Product in Development:
Development Phase of Primary Product:
Number Of Unlicensed Products (For Which You Are Seeking Partners):