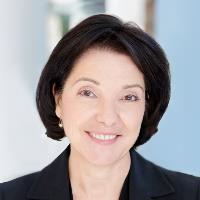 Shelia Violette, PhD
CSO, PRESIDENT OF RESEARCH, Q32 BIO INC.
Cambridge, Massachusetts, United States
Shelia Violette, Co-founder, Chief Scientific Officer and President of Research of Q32 Bio, is a scientific leader in the field of inflammation, autoimmunity and fibrosis. In her more than 30 years of industry experience advancing programs from early research to clinical development, she has provided strategic and operational leadership to multi-disciplinary teams of scientists, led several research and early clinical programs, and authored more than 100 manuscripts and patents. Prior to co-founding Q32 Bio, Shelia was an Entrepreneur in Residence at Atlas Venture and an Adjunct Associate Professor in the Department of Internal Medicine, Section of Pulmonary, at the Yale School of Medicine. Previously, Shelia served in leadership roles in the Immunology Research group at Biogen, joining Stromedix as Vice President of Research and returning to Biogen as Vice President of Research, and spearheaded the tissue injury and fibrosis therapeutic area. She also directed research and led therapeutic programs at several biotechnology companies including Repligen and Ariad. She received her Ph.D. in Pharmacology and post-doctoral training from Yale University.