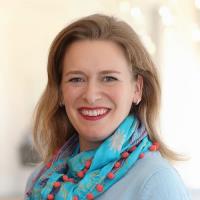 Fiona Elwood, PhD
VP, DISEASE AREA STRONGHOLD LEAD, NEURODEGENERATION, JANSSEN
Boston, Massachusetts, United States
As Disease Area Stronghold Lead–Neurodegeneration at Janssen, Dr. Elwood is dedicated to meeting the needs of patients and their caregivers who suffer from diseases of the nervous system. Over more than two decades of experience, she has worked across several therapeutic areas including neurodegeneration, immunology, psychiatry, and neurodevelopment from target validation to clinical proof-of-concept.

Before joining Janssen, Dr. Elwood was Global Head of Neuroscience at Novartis Institutes for Biomedical Research, where she led a department of 120 scientists across three sites designing therapies for serious neurodegenerative, psychiatric, and neurodevelopmental diseases. Prior to that, she was a Principal Scientist at Merck, where she led a portfolio of discovery programs for neurodegenerative diseases, including Alzheimer's disease, Frontotemporal dementia and blood brain barrier targeting mechanisms.

Dr. Elwood earned her PhD at King's College London, and performed postdoctoral research at Stanford University on the pathological link between the autophagy pathway and Alzheimer's disease.