Dyadic International, Inc.
1:30 PM - 1:45 PM (EDT), Monday, June 5, 2023 ・ Session Room 104A

We are a global biotechnology company focused on further improving and leveraging the patented and proprietary C1 expression system to help bring biologic vaccines and drugs to market faster, in greater volumes, at lower cost, and with new properties to drug developers and manufacturers to improve access and cost to patients and the healthcare system – but most importantly to save lives. Meeting the growing demand for proteins worldwide for human and animal health with highly productive scalable microbial biomanufacturing platforms. To improve how we feed, fuel, and heal the world by utilizing modern biotechnology to revolutionize science, medicine, agriculture, nutrition and food.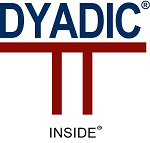 Platform for Therapeutics
Lead Product in Development:
DYAI-100 based Wuhan RBD vaccine
Development Phase of Primary Product:
Number Of Unlicensed Products (For Which You Are Seeking Partners):