Osmol Therapeutics, Inc.
3:00 PM - 3:15 PM (EDT), Tuesday, June 6, 2023 ・ Session Room 103

Osmol is a spin-out of Yale University developing a novel treatment, OSM-0205, to prevent chemotherapy induced peripheral neuropathy (CIPN) caused by microtubule-based chemotherapy agents, including taxanes, the leading breast cancer chemotherapy treatment. With no approved treatments patients' and clinicians' only option to prevent CIPN is to reduce the dose or length of chemotherapy treatment, potentially effecting outcomes. The Company's initial focus is breast cancer patients where up to 80% of patients treated with taxanes develop CIPN.

Osmol has completed IND enabling studies to file an IND in Q2, 2023 to commence a Phase 1 clinical study in the mid-2023. The Company has initiated a $5.5M Series A-2 financing to fund the Phase 1 study and studies to support Phase 2 POC studies to begin in mid-2024.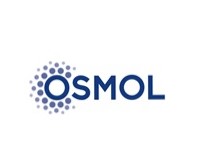 Lead Product in Development:
Development Phase of Primary Product:
Number Of Unlicensed Products (For Which You Are Seeking Partners):