HTG Molecular Diagnostics
2:15 PM - 2:30 PM (EDT), Tuesday, June 6, 2023 ・ Session Room 103

HTG is a platform-based drug discovery company using proprietary transcriptome-wide profiling and advanced medicinal chemistry technologies to build best in class molecules to known targets. Central to our business is our transcriptome-informed drug discovery engine; a platform built across multiple technologies, enabling the use of primary biologic data to inform small molecule drug design. An advanced AI-driven medicinal chemistry platform, enables rapid design for evaluation. The chemical libraries are then used to generate primary data in cell-based model systems utilizing our patented HTG EdgeSeq™ technology. To date, we have leveraged our transcriptome-informed drug discovery engine on two known targets, both capable of addressing several potential indications. We believe that our technology provides us and our partners the potential to improve upon key attrition factors early in the discovery process allowing for better candidate success when entering development.
Lead Product in Development:
Pre-clinical oncology and degenerative neuroscience drug candidates
Development Phase of Primary Product:
Number Of Unlicensed Products (For Which You Are Seeking Partners):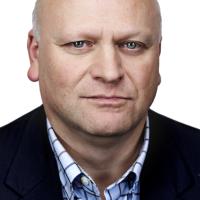 Senior Vice President and Therapeutics Division Head
HTG Molecular Diagnostics, Inc.