NexThera Co., Ltd. is a biotech venture company that utilizes its recombinant protein-based platform technology, including peptides, to develop novel therapeutics and delivery platforms for wet age-related macular degeneration (wAMD) and bio-better development. By collaboration and partnerships with leading universities, research institutions, hospitals, and other key opinion leaders in the industry, NexThera is committed to developing novel therapies, bio-betters, and platforms that contribute to human health.
Eye-drop Technology (NT-101): NT-101 is a novel eye-drop therapeutic for wet-AMD that has completed IND-enabling toxicology studies and is scheduled for submission to the US FDA for IND approval in Q2 of 2023
Based on NT Eye-drop technology, NT-1 platform is being established, which delivers the functional moieties, such as compounds and peptides, to the posterior segment of the eye, including the retina.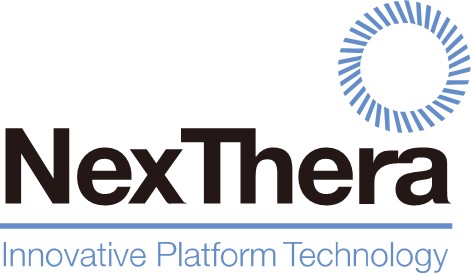 Lead Product in Development:
NT-101 (Eye-drop wet-AMD therapeutics)
Development Phase of Primary Product:
Number Of Unlicensed Products (For Which You Are Seeking Partners):
2 (NT-101 for eye-drop therapeutic for wet-AMD and NT-202, biobetter of romiplostim for thrombocytopenia)