Phanes Therapeutics, Inc.
11:30 AM - 11:45 AM (EDT), Thursday, June 8, 2023 ・ Session Room 103

Phanes is a clinical stage biotech focused on innovative drug discovery and development in oncology. Currently, it has three assets at clinical stage, its best-in-class monoclonal antibody (mAb) program, PT199, and two first-in-class bispecific antibody programs, PT886 and PT217. Both PT886 and PT217 have been granted orphan drug designation by FDA. Its pipeline also includes humanized mAbs, biparatopics, and single-chain variable fragments (scFvs) against multiple tumor-associated antigens (TAAs) that are suitable for ADC and CAR-T applications, respectively.

The company has three proprietary technology platforms: PACbody™, for constructing bispecific antibodies that maintain native structures with superb CMC characteristics; SPECpair™ allows mAb-like manufacturability of bispecific antibodies with native IgG-like structures,; and ATACCbody™ for modulated activities designed to minimize the risk of cytokine release syndrome.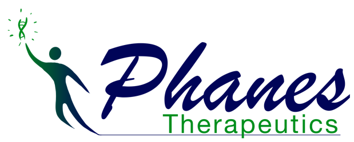 Lead Product in Development:
PT199 - anti-CD73 antibody PT886 - anti-claudin18.2/anti-CD47 bispecific antibody PT217 - anti-DLL3/anti-CD47 bispecific antibody
Development Phase of Primary Product:
Number Of Unlicensed Products (For Which You Are Seeking Partners):