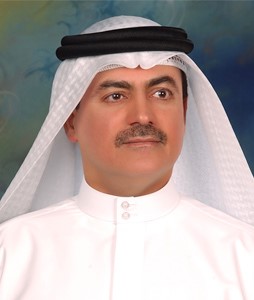 Amin Al Ameeri
ASSISTANT UNDERSECRETARY OF HEALTH REGULATION SECTOR AT THE MINISTRY OF HEALTH AND PREVENTION, UNITED ARAB EMIRATES
As the Assistant Undersecretary for Health Regulation, H.E. Dr. Al Ameeri is responsible for regulating the medical and pharmaceutical industry in the United Arab Emirates. He plays a substantial role in strategy setting, policy development and risk management to advance the quality of healthcare and to protect and promote the public health in the country.
Dr. Al Ameeri leads a strong and divers team committed to patients and to the health of the community. He oversees the following functions: setting standards and guidelines, licensing, monitoring and enforcement, managing the drug administration and the national Organ Donation and Transplantation Office.
Prior to His Excellency's current role, Dr. Amin took different senior positions throughout his long career at the Ministry of Health and Prevention. Under his leadership, the UAE healthcare system achieved a quantum leap in various fields, namely blood donation and transfusion, organ donation and transplantation and access to medical innovations.
Dr. Amin is a medical doctor, with a PhD. in Blood Transfusion Medicine from Aberdeen University in Scotland. He has written several books and publications in the field of blood medicine and has received many prestigious awards from local and international organizations.