The BIO Intellectual Property Counsels Committee Conference offers timely, relevant educational sessions on the latest issues in the biotech IP sector. Attend informal networking events designed to promote discussion and foster relationships among industry colleagues, and learn practical tips you can put into use the next day.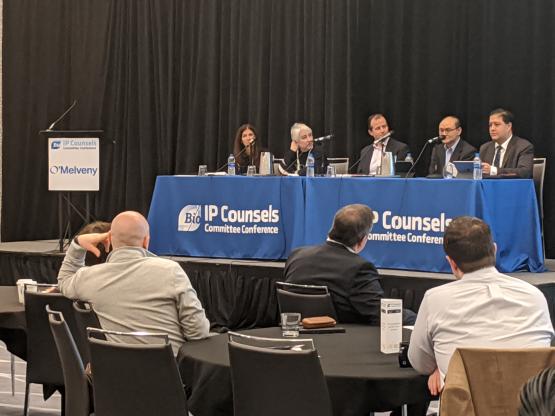 IPCC began as a service to BIO Members, but has since expanded to include non-member companies representing biotech and pharma, law firms, academia and government from the U.S. and abroad.
The conference program topics cover the latest issues impacting the biotech IP landscape today. Learn new practice pointers, engage in policy discussions or network at one of our intimate receptions.
IPCC brings together Core Research & Development Companies, Law Firms, Service Providers, Academics and Government Agencies. BIO offers discounted rates in a number of registration categories.
BIO reserves a block of hotel rooms for registered IP Counsels Committee Conference attendees at the conference hotel. Start planning your trip to Boston!
BIO IP Counsels Committee
The BIO IP Counsels Committee is made up of over 200 IP professionals employed by BIO member core R&D companies. The Committee meets for in-person working groups throughout the year to discuss recent challenges and share experiences among colleagues.
Earn Continuing Legal Education Credit
BIO is an approved Multiple Activity Provider in the state of Massachusetts and will be offering continuing legal education credit at the 2020 Fall IPCC Conference. Upon request, BIO will provide any necessary materials required to apply with other state CLE Boards.
Download a sample attendee list for information on the types of companies, industries and countries represented at the conference.