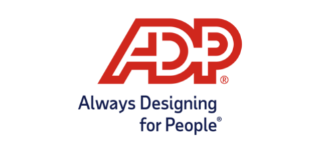 Member Benefits
Up to 25% off on services, waived implementation fees, and more on:
ADP TotalSource, ADP's Professional Employer Organization (PEO) solution, for small to mid-size organizations who don't want HR to get in the way of revenue-generating activities.

Special Promotion: Administrative fees for the first 3 months are waived for member companies with 10+ employees that enter a PEO evaluation.

RUN Powered by ADP® payroll and HR platform designed for small businesses with less than 50 employees.
ADP Workforce Now®, the technology platform for companies with over 50 employees, includes HR, payroll, benefits administration, talent management, and compliance functionality.
Note: Member company must be a new ADP customer or a new user of specified services to utilize these benefits
About ADP
ADP provides life sciences organizations of all sizes the opportunity to outsource their day-to-day administrative tasks across human resources, compliance, payroll, benefits, talent management, employee support, and more.
As the nation's largest Certified Professional Employer Organization (PEO), ADP streamlines the HR process, takes work off your plate, and frees up time for you to focus on growing the business. Save on hiring additional HR personnel and lean on the strategic relationship of an experienced HR partner like ADP.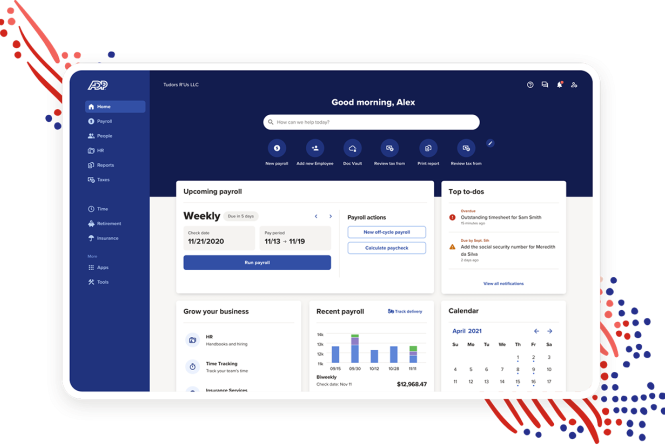 ADP TotalSource®
A Full Service HR Department
Payroll & Tax Administration

Comprehensive Benefits Programs & 401K

ACA Compliance

Recruitment and Background Screening Services

Risk Management & Safety

Regulatory Compliance
ADP RUN
Empowering Small Businesses
Phone-in, web-based, and mobile payroll processing

Tax Filing

Electronic Reports

Employee Access

Direct Deposit

General Liability Insurance

New Hire Reporting

State & Federal HR Resources
ADP Workforce Now
A Technology Solution for Companies with 50+ Employees
Payroll

HR & Benefits Administration

Talent Management & Activation, including recruitment and performance management.

Time and Labor Management

DataCloud Services, including analytics and insights.

Document Cloud

Compliance on Demand
Eligible Biotech Associations