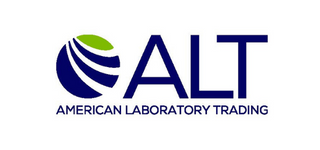 Member Benefits
Equipment Purchase Benefits:
Free one-year equipment warranty
Minimum 15% no-hassle discount on list price*
Minimum 10% additional discount on sale items*
Up to 10% discount on all Agilent Certified Pre-Owned products
*Agilent factory-refurbished equipment excluded
Surplus Strategy Services:
Double Credit Offer (2X ALT's Cash Offer)
Up to 10% discount on equipment and asset appraisal services
Up to 10% rebate on buyer's premium
10% bonus on standard consignment split
Enhanced Consignment program featuring a 5% increase in split
Discounted or waived project expenses
About ALT
ALT is a full-service provider of premium refurbished lab equipment and surplus strategy services for the life sciences. With more than 6,000 instruments in stock ranging from small benchtop accessories to robust triple quad mass spectrometers – all items are carefully refurbished and delivered with a one-year warranty. ALT also purchases, consigns, trades, or auctions your surplus equipment to monetize your assets and maximize your ROI.
Eligible Biotech Associations