BIO Online Learning: Biotech Primer Inc.
Online education courses that are designed to help life science professionals make strategic business decisions, navigate important regulatory hurdles, and move healthcare products from the bench to the bedside.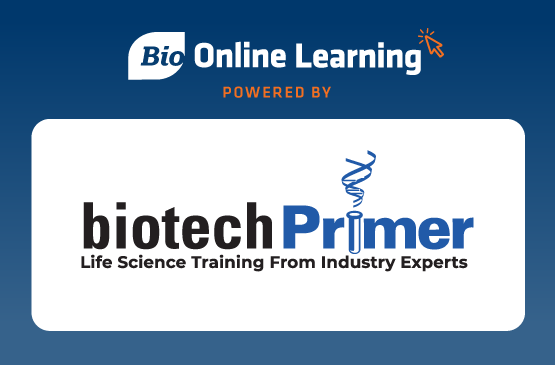 Biotech Primer Inc., in partnership with BIO, offers on-demand online classes that can be taken anywhere, anytime and at your own pace. Biotech Primer delivers current, relevant training to help professionals understand the science, business, and regulatory processes essential to the Biotechnology, Pharmaceutical, Molecular Diagnostics and Medical Device industries.
Lock-in Savings with BIO Course Bundles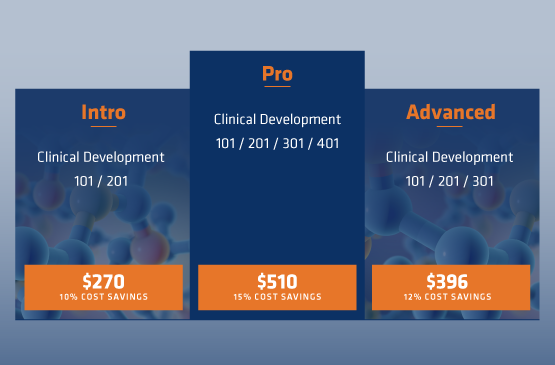 NEW! Drug Development Course Bundle
Master the regulatory, commercial, and scientific considerations needed to bring a drug successfully to market. Explore Course Bundle options offered at intro, advanced and pro skill levels.
NEW! Drug Manufacturing Course Bundles
Sharpen your skills on the manufacturing processes behind small molecule drugs and biologics - including therapeutic antibodies, cell therapies, and gene therapies.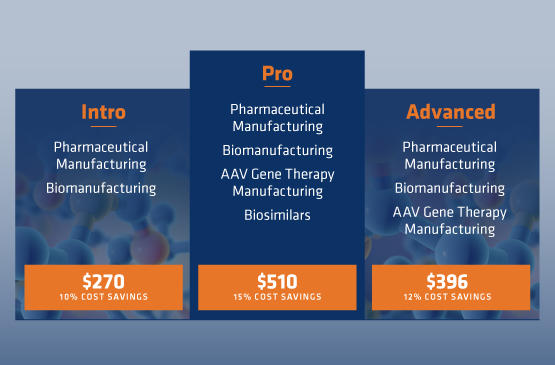 Biotech Primer Corporate Accounts
Need to train an entire department or company? Biotech Primer now offers corporate account options:
Enterprise: Manage your own company account within the Biotech Primer Learning Management System (LMS) platform. Companies assign classes and view individual's progress through a robust reporting system. Enterprise is intuitive and easy-to-manage.

LTI Bridge: Connect your organization's LMS to the Biotech Primer LMS. Individuals log into their company's LMS and can see and take any Biotech Primer on-demand, online course.
Contact the Biotech Primer Team to learn more about corporate accounts at info@biotechprimer.com
Pricing
Individual Online Courses: $150 | BIO Member Rate: $120

Align Your Business Role with the Biotech Industry
"I'm a supply chain specialist, not a scientist. The Biology of Biotech online course allowed me to build a base of scientific knowledge to better understand what our clients do."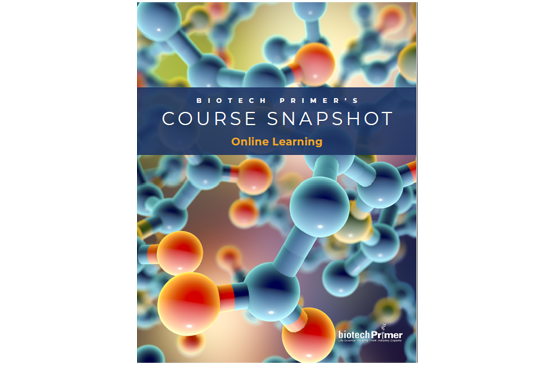 Learn More About the Courses
Download the Course Snapshot for a detailed overview of each course offering and length of time to complete.
Submit the form below and you will receive an email with your copy inside!
Download the Course Snapshot
Biotech Primer Inc. is a training company focused on the non-scientist who works in the biopharma industry. For questions regarding online learning courses, BIO Member pricing, bulk purchases or other inquiries contact Biotech Primer Customer Support at info@biotechprimer.com.