BIO and its members share a commitment to discovering and developing innovative medicines to fight and cure disease and improve the lives of patients. In an effort to achieve our shared goals of bringing new treatments to patients, BIO and its members often work together with patient advocacy organizations to better understand the patients we serve, to help raise awareness and understanding of a disease, and to advance patient-focused public policies. To ensure that these collaborations respect the independence of all partners and are built on integrity and trust, BIO developed a set of guiding principles which reflect these values to help inform interactions between BIO members and the patient advocacy community.
Click below to view the BIO's Guiding Principles for Interaction with Patient Advocacy Organizations.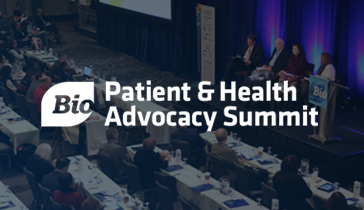 Patient Advocacy and Health Summit
A two-day event to discuss timely policy issues and share best practices.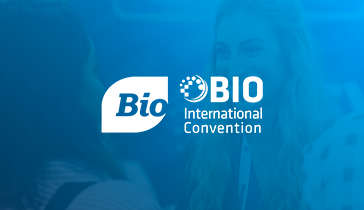 BIO International Convention - Patient Advocacy Pavilion
The goal of the Patient Advocacy Pavilion is to create a vibrant hub to facilitate meaningful partnerships and collaborations between the biopharmaceutical industry and nonprofit disease community to support the development of innovative therapies to cure and prevent disease and improve the lives of patients.
BIO Toolkit for Advocates
We've made it easier for you to access information and share content about biotechnology and prescription medicines.
Spotlight on Patient Advocacy
BIO debuted two video montages developed from submissions by patient advocates through the I am BIO app. The videos highlight the important work advocates do to change policy and increase disease awareness.
Interested in Learning more about BIO Alliance events?
BIO is proud to partner with stakeholder organizations to help advance our shared goal of bringing new treatments to patients with serious medical conditions and to support public policies that promote innovation and improve patient access.
BIO COVID-19 Therapeutic Development Tracker
BIO's Industry Analysis Team has reviewed and annotated pipeline data from BioCentury and Biomedtracker to create an interactive view of the Covid-19 pipeline. This data will be updated weekly on Monday mornings.