Registration for BIO Impact Ag & Environment Conference now Open!
Below is an overview of the 2023 BIO Impact registration rates. Register on or before June 22, 2023, to receive the early bird discount! The prices listed are per person.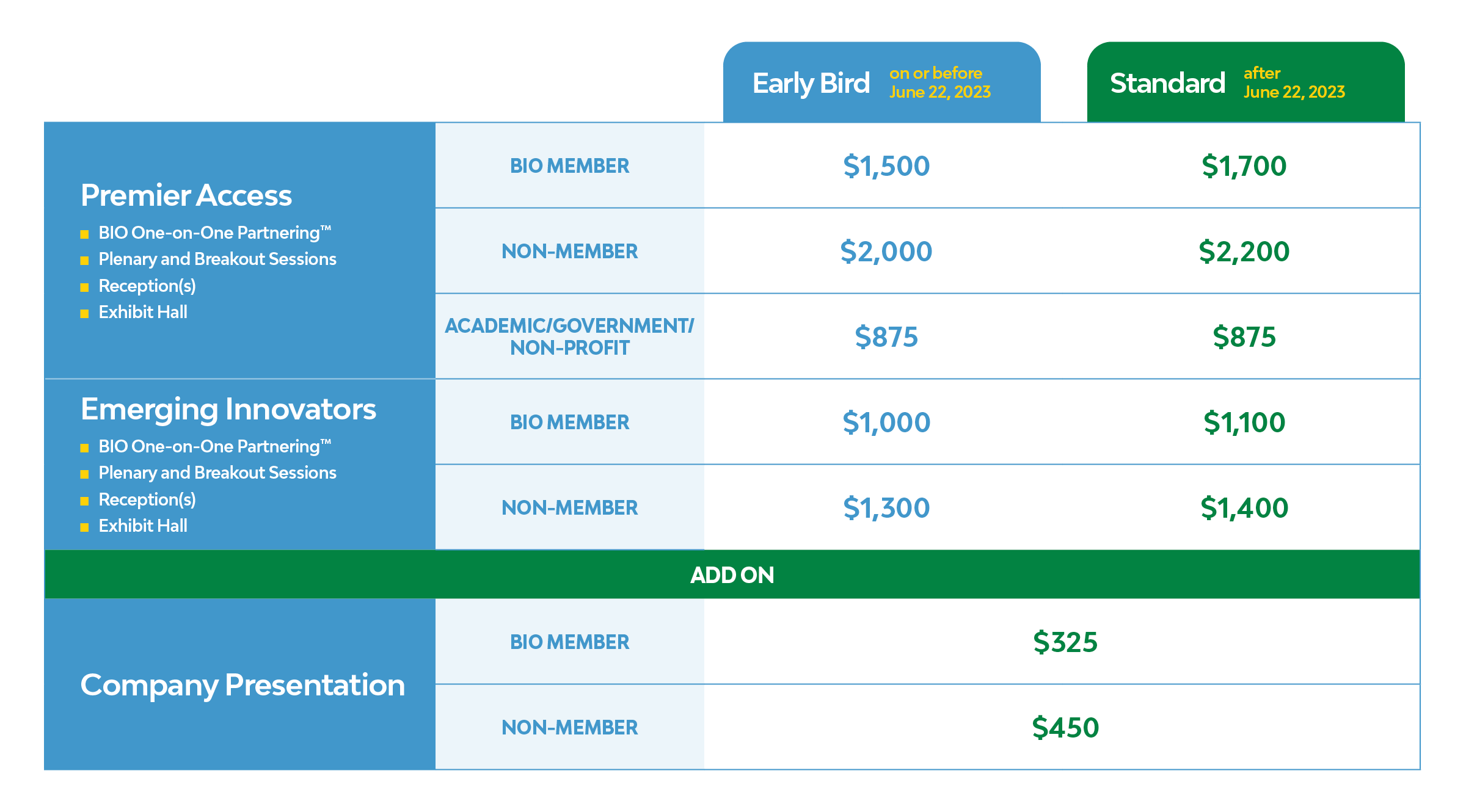 Registration Descriptions
ACADEMIC/GOVERNMENT/NON-PROFIT​
Attendees affiliated with an accredited government, academic or non-profit institution. Attendees must show proof through a business card or ID on-site. To be eligible for the non-profit registration category, the attendee must show proof of working for an organization that has already received 501(c) status from the U.S. Internal Revenue Service.​
EMERGING INNOVATORS TRACK COMPANY ​
Corporations qualifying for the Emerging Innovators Track discounted rates include only the following: Emerging Innovators Track corporations in agriculture and environment that have cumulatively raised at least $9M, but less than $25M total through September 2023. For this event, Emerging Innovator Track companies must use biotechnology products or related processes to conduct or support research and development of innovations in agriculture, renewable chemicals, fuels, and pesticides.