Spotlight Innovation
Company Presentations are an integral programming element at the BIO Asia International Conference that allow companies to discuss their pipeline, R&D activities, and future goals to this exclusive audience. The conference features 13-minute presentations by over 40 biotech companies interested in research collaborations and licensing agreements. The typical audience for all presentations features industry executives ready to engage in cross-border partnerships.
Presenters benefit from a critical mass of decision-makers that you want to meet under one roof for two focused days, to tell your company's story and attract the partners you need to succeed in developing innovations to help patients. Company presenters tend to receive double the number of BIO One-on-One Partnering™ requests than non-presenters, and schedule twice as many meetings than non-presenting companies. Presenting companies are also spotlighted in BIO's marketing materials leading up to the event, as well as onsite.
Companies interested in presenting must have a clear R&D focus, with a pipeline involving biotechnology therapeutics, diagnostics, genomics, digital health or platform technologies.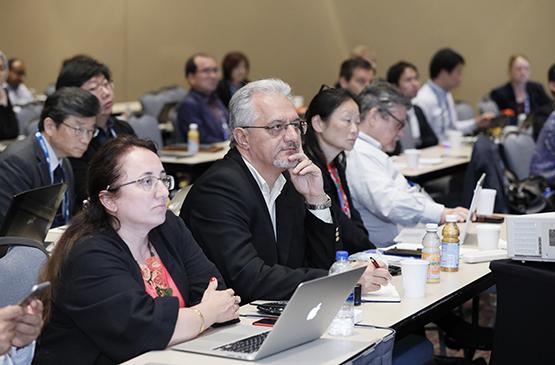 Companies present in front of an audience of high level biotech executives, giving them a platform to discuss important milestones and developments. Presenters also receive benefits not available to general attendees.
What type of companies can present?
Presenters are from established public and private companies, plus Discovery presentations by "pre-emerging" Asian biotechs. Public and private companies must have a clear R&D focus, with a pipeline involving biotech therapeutics, diagnostics, or platform technologies.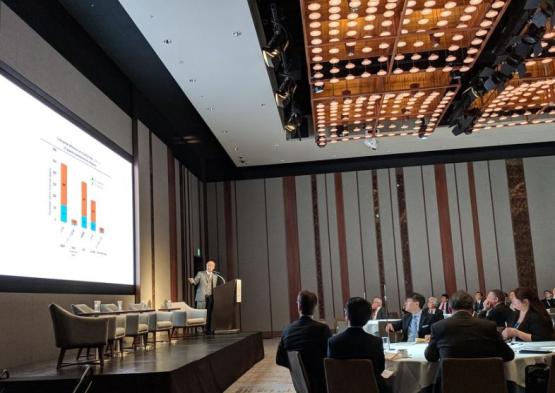 Industry Research and Education
Biotechnology Innovation Organization