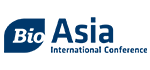 For Asia-Pacific, please click here.
*Approval is required. See Registration Classification for details and contact information.
**For service providers to access BIO One-on-One Partnering, the organization must sponsor at a specific level. Contact sponsor@bio.org to receive more information from our Sales and Sponsorship team.
Company Presentation + Registration
Please note: you must apply to present and be approved before you can register for a company presentation.