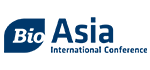 ACT Genomics is a leading Asia cancer molecular information company. We partner with biopharma to facilitate translational research, biomarker exploration, CDX development, and commercialization. Headquartered in Taipei, Taiwan, we have regional offices in Shanghai, Tokyo, Hong Kong, and Singapore to cover the major markets in Asia.

With proprietary NGS-based assays, chip-based multiplex qPCR platform and strong bio-informatics team, we offer solutions for biomarker discovery, patient stratification, and comprehensive cancer molecular analysis focusing to biopharmaceutical partners who are developing targeted therapies, immune checkpoint inhibitors, and cancer vaccines. Also, we are the only Asia-based company participating FOCR-led TMB harmonization program where we have demonstrated superior accuracy data resulted from unique assay development and computational algorithm.

We look forward to meeting you and to discussing how to facilitate your drug development programs.

Lead Product in Development:
Development Phase of Primary Product:
Multiple Products in Market
Number Of Unlicensed Products (For Which You Are Seeking Partners):