Delta-Fly Pharma, Inc.
10:00 AM - 10:15 AM (JST), Wednesday, March 6, 2019 ・ 2nd Floor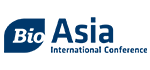 Delta-Fly has been focusing on oncology drug discovery and clinical development from hematologic cancer to solid tumors. We apply a unique technology called "Module Technology" for oncology drug discovery.
The company was founded in 2010, and became a public company on October 12. We already have been developing 6 products and 4 of them, DFP-10917, 14323, 11207 and 14927, have been working on clinical studies in USA (MD Anderson Cancer Center in Texas) and Japan.
DFP-10917 is on-going Phase III, DFP-11207 is on-going Phase II, DFP-11207 is preparation for Phase II and DFP-14927 is preparation for Phase I.

Lead Product in Development:
Development Phase of Primary Product:
Number Of Unlicensed Products (For Which You Are Seeking Partners):