We are 10 days away from BIO's new Ag & Environment Event! If you plan to join us, now is the time to register (logins will be sent out next week)!
Your pass to BIO IMPACT means more access to leading speakers and subject matter experts like never before, ability to connect virtually and network face-to-face, plus dozens of hours of education, endless opportunities to meet with new partners and so much more. Join us September 21-22 for this can't miss event!

10 Reasons to Attend
Access a Database of Companies and Schedule Meetings with Ease
Browse and request meetings with companies focused on food ingredients, biomaterials, biotech R&D, renewable chemicals, enzymes, AgTech, biofuels, animal health and more. See who you can meet in BIO Partnering.

Expand Your Global Network From Your Home Office
We've recruited top companies and leaders from 20+ countries around the world. Register today to start requesting meetings and networking with hundreds of attendees focused on business development with cutting edge innovation.

Experience One-of-a-Kind Virtual Tours
Explore the cutting-edge research facilities in North Carolina for an insider look of BASF, Syngenta, Novozymes, and North Carolina State University to hear how their work is affecting the global bioeconomy.

Attend Dozens of Sessions With Timely Insight
Hear from and network with BIO CEO, VP of Cargill, Secretary of the USDA, President and CEO of Amyris, Inc, CEO of Gevo, Inc. and more during 2 days of critical education - get to know 90+ speakers!

Explore Exhibitors and Sponsors During Our Power Hour
Discover leading and new companies in the ag & environment biotech space! Move freely from company to company without toting a heavy bag of tchotchkes and brochures. Plan to meet exhibitors and sponsors during a designated power hour.

Don't Miss Shark-Tank for the Bioeconomy
Meet the new wave of entrepreneurs and their start-ups that keep the bioeconomy vibrant. Watch shark-tank style pitches and live feedback while connecting with finalists and judges in an exciting, new-to-BIO platform!

Can't Miss Plenaries Transforming the Future
We have a fantastic lineup you don't want to miss! You will have direct access (via live text chat) to our stellar speakers covering timely topics such as COVID-19, clean fuels, One Health, climate change, renewable chemicals and more. Add your favorite sessions today.

Explore Face-to-Face Connection
In this new virtual world, connection is everything. Meet up with fellow attendees and build your global network by jumping from table to table to connect with friends across sectors of ag & environment!

Great Next Gen Opportunity: Free Access for Students
Students can start their semester strong with FREE access to the full BIO IMPACT Digital education program, plus professional development designed just for them. Hint: Share this opportunity with a student you know so they can apply!

Enjoy Flexibility and On-Demand Content
Trying to plan your day in the life of BIO IMPACT? We've got you covered. All content will be available on-demand to watch for 30 days following the event. So go ahead, crush a morning workout or spend some time catching up on emails.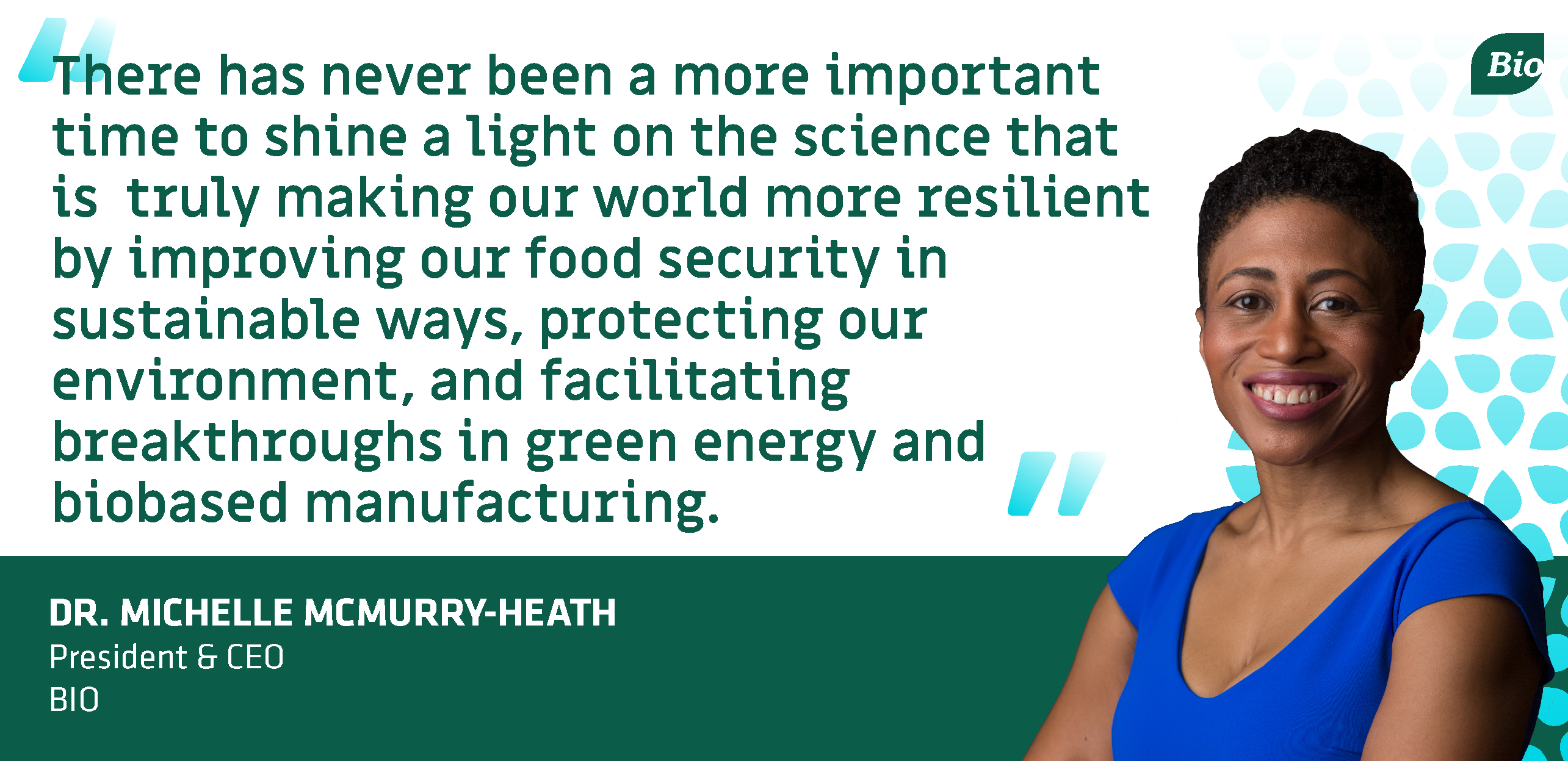 Meet Our Newest Sponsors
We are receiving great support from our sponsors - thank you to our newest sponsors this week: Gevo, Inc., USDA Rural Development, and Wiley Rein LLP