It's been a BIG week in the BIO IMPACT Digital world. BIO One-on-One Partnering officially launched, giving attendees access to the enhanced virtual system. Have you set up your company profile yet?
On this week's update, we've got a buzzworthy contest, Partnering webinar, and a preview of the companies you'll meet with this September!

What's Trending This Week

Partnering Momentum Builds
With BIO One-on-One Partnering officially open this week, momentum is strong. Start your planning early! Our data shows that delegates who send meeting requests early and log in frequently to search for new companies schedule the most meetings.
NEW! Preview the companies you can meet in BIO One-on-One Partnering, sponsored by Nebraska Department of Economic Development, with this new, filterable list. There are dozens of companies currently listed, with new companies being added every day.
Partnering Pro Tip: Add a weekly recurring appointment to your calendar and make time to log in to the partnering system each week.
Meet Our Newest Sponsor
We are receiving great support from our sponsors - thank you to our newest sponsor this week: Amyris, Inc.

Program Designed With You in Mind
Did you know? BIO IMPACT brings together innovators, influencers and policy makes solving global challenges across multiple ag & environment sectors. Here's a snapshot of who's attending:

Over 50% of attendees at VP-level or above.
Our international attendance is growing each day, with Germany and France leading the way by number of registered attendees.
We're excited to welcome new faces to BIO IMPACT - 45% of attendees are new to BIO One-on-One Partnering!

NEW! Attendee List - download now to get a sense of the caliber of professionals attending from around the world.
Next week - Speakers announced AND a new program updates, stay tuned!
Seafood on the Menu - Hold the Plastic Please. Due to the exponential increase in ocean plastic pollution, our underwater food is threatened, and some researchers worry our health can be too if we keep up our egregious use of plastic. What's biotech's solution?
Behind the Scenes with BIO: What's Happening This Week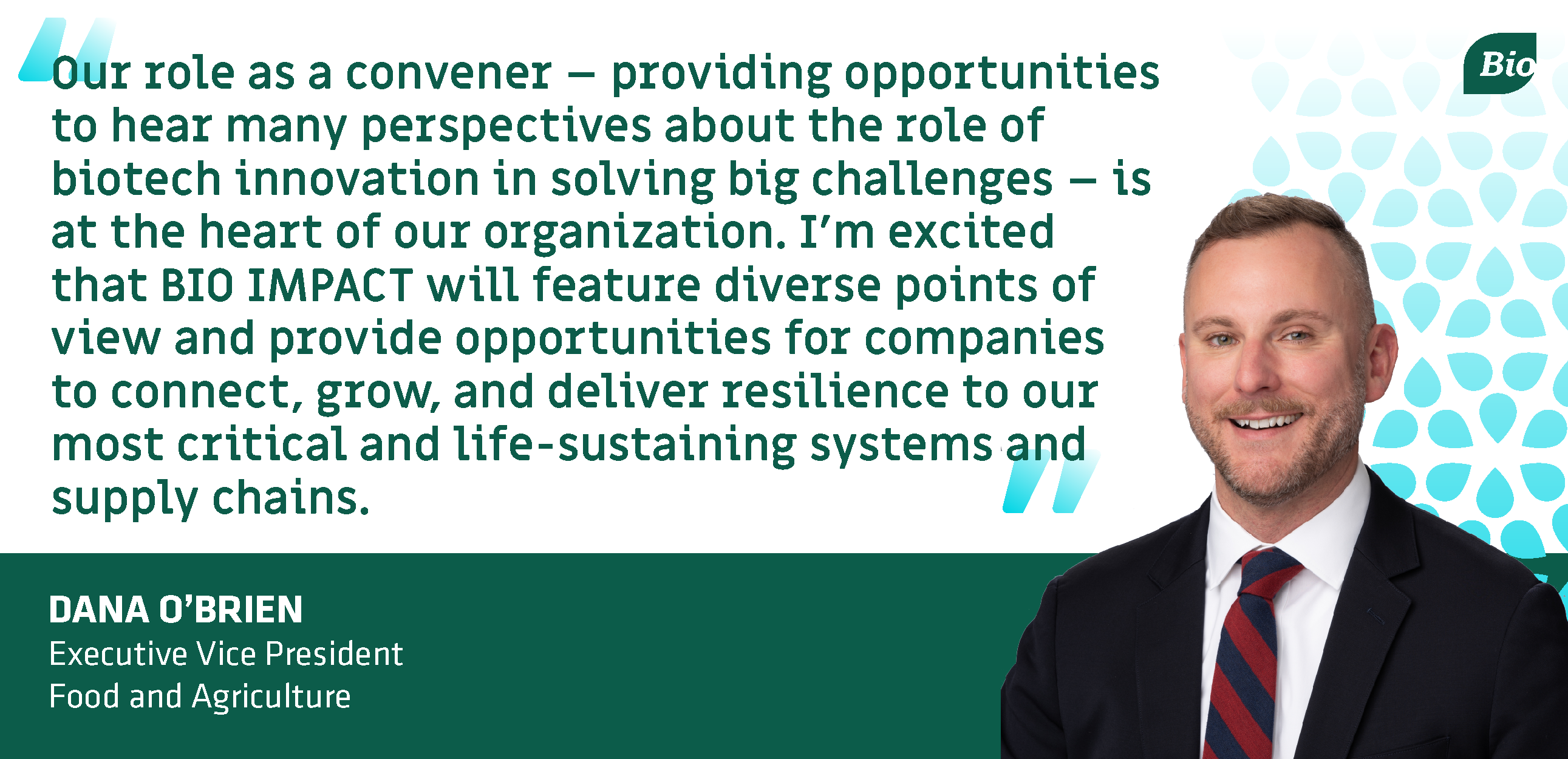 Have a question about BIO IMPACT Digital? Please review our Frequently Asked Questions that address many of our attendees and stakeholders common questions.