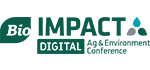 Make the valuable connections you need to keep your business on track in 2020 via  BIO One-on-One Partnering™ during BIO IMPACT Digital (Sept. 21-22). The enhanced system features allow you to schedule virtual meetings using your preferred method—whether that is a teleconference platform, video meeting service, or another medium—to maximize your business development.   
BIO One-on-One Partnering is officially open. Register today so that you can begin setting up your company profile, updating your calendar availability, and start requesting, accepting and scheduling your meetings.  
 
Partnering Company List Now Available
Meet companies from around the globe that are working to solve the world's most pressing challenges. Use this new, filterable list to discover companies that you want to meet in the partnering system.
There are dozens of companies currently listed, with new companies added every day.