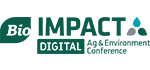 Add This Can't Miss Plenary to Your Calendar!
Delivering Justice Through Science
Monday, Sept. 21 | 3:00 PM - 4:00 PM EDT
The COVID-19 crisis has exposed tremendous vulnerabilities across society, but particularly in underserved communities in the U.S. and globally. Recent reports on the impact of COVID-19 on underserved communities, and recently introduced legislation like the U.S. Growing Climate Solutions Act, suggest a new path forward for climate positive practices and technologies from the farm level to biobased manufacturing processes, food, and products. This important discussion will focus on how smart policy can lead to needed access to improved health and wellness for all.
Moderator: Michelle McMurry-Heath, PhD, MD, President and CEO, Biotechnology Innovation Organization
Speakers:
Sylvia Wulf, CEO AquaBounty Technologies, Inc., Chair of BIO's Food and Agriculture Section Governing Board
Jill Zullo, Vice President for Bioindustrials North America, Cargill, and Chair of BIO's Industrial and Environmental Section Governing Board
New Perspectives Shaping the Future of the Bioeconomy
Hear from these industry innovators and thought-leaders transforming the future of the bioeconomy - new speakers just added!
Sonny Perdue, Secretary, United States Department of Agriculture
Doug Berven, Vice President, Corporate Affairs, POET, LLC
Brian Brazeau, Vice Chair of BIO's Food and Agriculture Section and President of Novozymes North America
Doug Cole, Marketing & Biotech Affairs, Simplot Plant Sciences
Stephen E. Croskrey, CEO, Danimer Scientific, Inc.
Joanna DuPont-Inglis, Head of EU Affairs, European Bioplastics
Vonnie Estes, Vice President of Technology, Produce Marketing Association
Lucy Frankel, Environmental and Communications Director, Vegware
Barbara Glenn, CEO, National Association of State Departments of Agriculture
Renato Domith Godinho, Head, Division for Energy Progress, Ministry of Foreign Affairs - Brazil
Sally Greenberg, Executive Director, National Consumers League
Thomas Gremillion, Director of Food Policy, Consumer Federation of America
Keira Havens, Manager of Sustainability & Public Affairs, Pivot Bio, Inc.
Joshua Hoffman, Chief Executive Officer, Zymergen
Gregory Jaffe, Director, Project for Biotechnology, Center For Science In the Public Interest (CSPI)
Jason Kelly, CEO, Ginkgo Bioworks
Rohan Kemp, Head of Bioeconomy and Plastics, UK Department for Business, Energy, and Industrial Strategy
James LaLonde, Lead, Microbial Digital Genome Engineering, Inscripta
Jim Lane, Editor, The Biofuels Digest
Matt Lipscomb, CEO & Founder, DMC Biotechnologies, Inc.
John Melo, Director, President & Chief Executive Officer, Amyris, Inc.
Rebecca Middleton, Vice President, Public Policy & Advocacy, World Food Program USA
Philip Miller, Senior Vice President Agricultural Global Government Affairs, Regulatory Policy, Bayer
Jennifer Morris, CEO, The Nature Conservancy
Colin Murphy, Deputy Director, Policy Institute for Energy, Environment and the Economy, University of California, Davis
Somsri Phanichrungruang, President, PTT MCC Biochem Limited
Andy Renz, Vice President of Business Development, Vestaron Corporation
Brian Ronholm, Director of Food Policy, Consumer Reports
Colin Rusch, Senior Research Analyst, Oppenheimer & Co. Inc.
Rosanne Rust, Registered Dietitian Nutritionist & Author, Rust Nutrition Services
Michael Saltzberg, Global Business Director, Biomaterials, Dupont Corporation
Christophe Schilling, CEO & Co-Founder, Genomatica, Inc.
Puneet Trehan, Material Innovation & Development Leader, IKEA
Roger Wyse, Managing Partner, Spruce Capital Partners