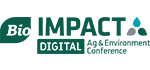 10 Things to Know to Prepare For IMPACT Digital
To help you prepare for two busy days of critical education and BIO One-on-One Partnering, here are 10 things you need to know about the new virtual BIO Education Platform and what your BIO IMPACT Digital registration includes.

1. How to Access the New BIO Education Platform
Look out for an email today from bioimpact@bio.org with subject line BIO IMPACT Digital Education Platform - Activate Your Profile Today. This email will include a link to log in to the BIO Education Platform. Log on in advance and start exploring the platform to ensure you are familiar with how it works.
Please Note: This is a different login from the BIO One-on-One Partnering System. Links to the education sessions will be available in the partnering system, but you must set up your profile in the new education platform in order to attend or watch education sessions.

2. All Sessions are in Eastern Daylight Time (EDT)
Please plan accordingly and add sessions you want to watch live to your calendar. Browse and filter sessions based on your interest area and add them to your schedule.
Hint: Once you add sessions and events to your schedule in the BIO Education Platform, click "My Schedule" to send them to your personal calendar for reminders.
3. Don't Miss These Interactive Headliner Sessions
Discover breakthroughs in ag & environment biotech and hear from visionaries working to tackle today's challenges, while creating a more resilient world for tomorrow. Add these can't-miss sessions to your calendar today:
Meet BIO CEO, Dr. Michelle McMurry-Heath, during Biotech's Finest Hour on Monday at 8:30 AM EDT.
BIO's Policy Expert, Stephanie Batchelor talks with industry experts on Securing a Resilient Bioeconomy on Monday at 9:00 AM EDT. Plenary sponsored by Amyris
Dr. Michelle McMurry-Heath will moderate a panel discussion Delivering Justice Through Science joined by three women trailblazers in our industry – Senator Debbie Stabenow of Michigan, Sylvia Wulf of AquaBounty and Jill Zullo of Cargill on Monday at 3:00 PM EDT. Plenary sponsored by Cargill
Hear critical insights from USDA Secretary Sonny Perdue during USDA Leadership in Driving Innovation in Agriculture on Tuesday at 10:00 AM EDT. Immediately following at 11:00 AM EDT, join Dana O'Brien, EVP, BIO Food and Agriculture Section alongside a panel of industry stakeholders as they discuss reactions to the USDA agenda and paths forward during the Lightening Round: Reactions to USDA.
Catch an expert-panel discussion about what it will take to keep the skies clean when air travel and the broader economy returns to normal during Cleaner Air in a Post Pandemic World on Tuesday at 3:00 PM EDT. Plenary sponsored by Gevo, Inc.
4. Join Our LIVE Networking Events
Break up your busy day of partnering and learning to meet attendees from around the world! Grab your choice of beverage and network with leaders from across the industry via direct online chat and video networking. Use this virtual space to make new face-to-face connections!

Monday, September 21:
Coffee Kick-Off: 7:15 AM - 7:45 AM EDT
Start-Up Stadium: 4:00 PM - 5:30 PM EDT Sponsored by America's Cultivation Corridor
Networking Meet-Up: 5:30 PM - 6:30 PM EDT Sponsored By Genomatica
Tuesday, September 22:
Coffee Meet-Up: 7:15 AM - 8:00 AM EDT
BIO Equality in the Workplace: 4:45 PM - 5:45 PM EDT
Please Note: You can gain entry into these live networking video chat rooms in the "Networking Pavilion" located inside of the BIO Education Platform. Simply click the link to join, complete your profile and enter the room to start networking! Learn more about using our new virtual networking platform.
5. Plan to Attend Virtual Tours
Get a behind-the-scenes virtual tour of North Carolina's cutting-edge biotech facilities and live Q&A chat with our tour hosts! Explore research being done in the region via BIO's one-of-a kind virtual tours of BASF, Syngenta, Novozymes and NC State University - Food Innovation Lab. Check out a sneak preview here!
6. Meet New Companies in the Virtual Exhibit Hall
Network with Exhibitors and Sponsors and browse informational links or downloadable resources available in their customized profiles. Meet these companies on Tuesday from 1:00 PM - 1:45 PM EDT during the Virtual Exhibitor & Sponsor Power Hour.
7. You Have Access to Education Content until October 20
Your registration for BIO IMPACT Digital includes access to these resources for 30 days after the event ends. Plan to catch up on:
Company Presentations
Start-Up Stadium – winners will be announced in October
Virtual Tours
Pro Tip: Start browsing on-demand Company Presentations and Start-Up Stadium pitches over the weekend, and plan to meet these companies in the BIO Partnering System next week!

8. How You Can Get in Touch with BIO Customer Service
We're here to help ensure your experience during BIO IMPACT Digital is the best it can be. Here are the ways you can get help:
Reach out to BIO's Customer Service team at register@bio.org.

September 21: 6:45 AM EDT - 6:30 PM EDT
September 22: 6:45 AM - 5:00 PM EDT

For questions regarding BIO Partnering, during the times above contact our Partnering Team directly at biopartnering@bio.org.
Questions about the education program or technical difficulties with a session, use the live chat function in the BIO Education Platform. Someone will be available to respond and answer questions during the hours below:

September 21: 7:00 AM EDT - 4:00 PM EDT
September 22: 8:00 AM EDT - 4:00 PM EDT

9. Join the Conversation on Social Media
Connect with peers from around the world during BIO IMPACT Digital by sharing your insights, perspectives and what you're doing to further innovation in our industry! Use the hashtag #BIOIMPACT20 to be a part of the discussion.
10. Plan in Advance to Ensure You Get Session Reminders
We understand that your daily schedule looks a lot different for a virtual event than it does when we can gather in person. Managing your partnering meetings, session schedule, and personal time is going to be critical. No matter what your priorities are during BIO IMPACT Digital, we're making it easy to manage your time with three options for building your schedule next week.
BIO One-on-One Partnering Calendar: This is likely where you've already been managing your partnering meetings and session schedule. Links to sessions will be available before the event starts.

Hint: export your partnering calendar to your personal Outlook, Gmail, or other calendar of choice to ensure you get reminders.
You can also build a session schedule within the BIO Education Platform.
BIO IMPACT Digital Agenda: Use the "add to calendar" function from our website to incorporate some of our sessions into your personal calendar.