Monday and Tuesday IMPACT Session Preview + Speaker Announcement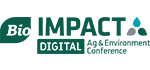 We are less than one week away from BIO IMPACT Digital, September 21-22 - time to start planning your sessions to watch! Browse the agenda, checkout newly added headline speakers like US Senator Debbie Stabenow, and add sessions to your calendar. Logins to the event portal will be sent this week.
Prioritize your favorite sessions and speakers around your partnering meetings and leave time at the start and end of your day for new face-to-face virtual networking opportunities.

Register today before the education platform opens!
Monday, September 21

| Time | Session |
| --- | --- |
| 7:15 AM - 7:45 AM | Coffee Kickoff - Grab your espresso and join us as we kick-off BIO IMPACT Digital! |
| 7:45 AM - 8:30 AM | Virtual Tour Experience: Plants and Genes - Take a virtual tour of BASF and Syngenta's North Carolina facilities |
| 8:30 AM - 9:00 AM | Biotech's Finest Hour @ BIO IMPACT Digital - Join Dr. Michelle McMurry-Health for insight on how biotech is rising to meet great challenges |
| 9:00 AM - 10:00 AM | Securing a Resilient Bioeconomy - Creating sustainable supply chains for the future |
| 10:00 AM - 10:30 AM | Aligning to Build a Better World with Jennifer Morris, The Nature Conservancy |
| 10:30 AM - 11:00 AM | Aligning to Build a Better World with Rebecca Middleton, World Food Program USA |
| 11:00 AM - 11:45 AM | Clean Fuels: Moving the Industry Forward |
| 11:00 AM - 11:45 AM | Pathways to Leadership: Tips for Building a Meaningful Career in the Bioeconomy |
| 12:00 PM - 12:45 PM | Advancing Animal Innovations Through the Lens of "One Health" |
| 1:00 PM - 1:45 PM | From Farm to Product: How Agricultural Improvements Have Cross Sectoral Benefits |
| 2:00 PM - 2:45 PM | Consumer Expectations for Biotechnology in Food |
| 3:00 PM - 4:00 PM | Delivering Justice Through Science - Join US Senator Debbie Stabenow (D-MI) to learn how smart policy can lead to needed access to improve health and wellness for all |
| 4:00 PM - 5:30 PM | Start-Up Stadium @ BIO IMPACT Digital - Watch sharp pitches and feedback, shark tank style + video network with contestants and judges |
| 5:30 PM - 6:30 PM | Networking Meetup - Video network and chat with fellow attendees + subject matter experts from BIO's Ag & Environment policy teams |
Tuesday, September 22

| Time | Session |
| --- | --- |
| 7:15 AM - 8:00 AM | Morning Meetup - Interact with other attendees from across the industry landscape via live video chat! |
| 8:00 AM - 8:55 AM | Virtual Tour Experience: Future of Nutrition: Enzymes, Plants, and Food - Explore Novozymes and North Carolina State University Food Innovation Lab from anywhere in the world + special insight from Pairwise |
| 9:00 AM - 10:00 AM | Driving a Zero Waste Economy - Learn how leading companies are innovating to reduce waste and promote biobased alternatives |
| 10:00 AM - 10:45 AM | USDA Leadership in Driving Innovation in Agriculture - USDA Secretary Sonny Perdue and Brian Brazeau share their perspectives on changes in industrial and agricultural ​​​​​​​biotech and highlight promising opportunities for future growth |
| 11:00 AM - 11:45 AM | Lightning Round: Reactions to USDA |
| 12:00 PM - 12:45 PM | Synthetic Biology - Fact or Fiction |
| 1:00 PM - 1:45 PM | Virtual Exhibitor & Sponsor Power Hour - Visit & live chat with companies invested in you without a heavy bag of tchotchkes and brochures weighing you down! |
| 2:00 PM - 2:45 PM | Biobased Manufacturing: Success Stories |
| 3:00 PM - 4:00 PM | Cleaner Air in a Post Pandemic World - Discussion on how to keep skies and roadways clean when air travel and the broader economy returns to normal |
| 4:00 PM - 4:45 PM | Awards Presentations and Fireside Chats - Winners of BIO's prestigious Ag & Environment awards share their perspectives on changes in industrial and agricultural biotech and highlight promising opportunities for future growth |
| 5:00 PM - 6:00 PM | BIO Equality in the Workplace Meetup - Gain perspective on navigating your company's journey to a more inclusive work environment via roundtable networking discussions with BIO Director of Diversity and Inclusion, Elliot Francis |