International Delegates
Each year BIO IMPACT convenes a diverse group of international influencers who are addressing climate change, driving sustainability, strengthening the bioeconomy, and spurring international development in the agriculture and environmental space. Delegates of over 35 countries and regions participate to overcome today's global challenges—and set forth towards a sustainable future.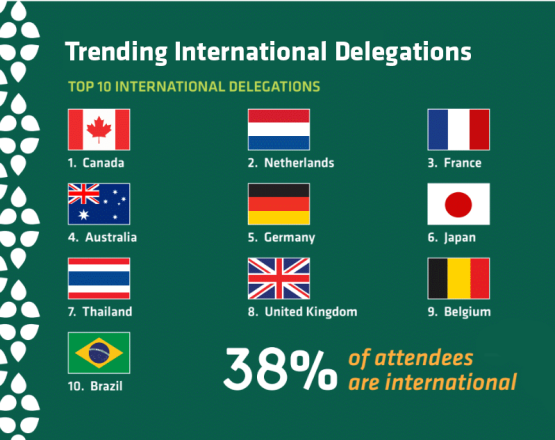 To learn more about how your country or region is participating at the event, please email international@bio.org.
Become an International Delegation Organizer (IDO) to showcase the agriculture and environmental breakthroughs within your country. Contact international@bio.org for more information.