Registration Rates
There are many ways to be part of BIO IMPACT. View our featured opportunities below, as well as the full range of options for companies, investors, academics, non-profits, government, and media.
Registration for the 2020 BIO IMPACT will open in April 2020.
Full Conference Registration
Starts at $1,300 for BIO Members
✔ Access to BIO One-on-One Partnering allowing you to schedule meetings all week
✔ Exhibit Hall Access featuring the latest technology and innovations plus Start-Up Stadium
✔ Full Programming: Breakout Sessions, Plenaries, Workshops + Company Presentations
✔ All Receptions, Networking Events and Meet-Ups
✔ Conference Meals and Coffee Service
✔ Discounted Room Rates in the BIO Hotel Block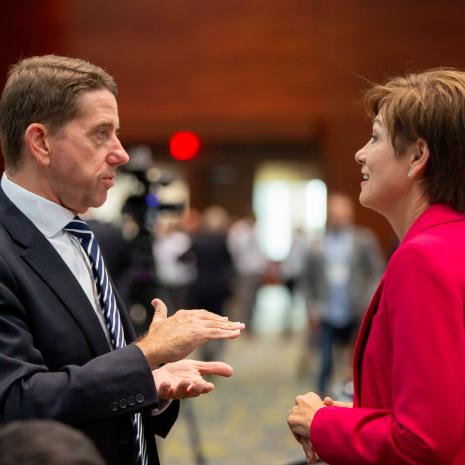 Reduced registration rates are available for university faculty, current students, non-profit organizations and government agencies.