Privo Technologies Inc,
2:15 PM - 2:30 PM (EDT), Monday, June 5, 2023 ・ Session Room 103

Privo Technologies, Inc. (Privo) is a phase 3 clinical-stage biopharmaceutical company committed to developing innovative therapeutics designed to eliminate cancers and prevent recurrence. Privo aims to provide better and more accessible treatment options to diverse patient populations around the world with the potential to transform standard of care for treating solid tumors. Privo is a private company with roots from MIT's world-renowned Langer Lab at Koch Institute for Integrative Cancer Research. Privo has designed a platform technology to significantly improve potent APIs mechanism of action with increased safety via localized delivery targeting rare conditions with unmet medical needs in oncology.

Privo's lead asset, PRV111 has been shown to be effective in patients with head and neck cancer in several hospitals across the US during a safety and efficacy Phase I/II clinical study, dramatically reducing tumor volume without any systemic toxicity.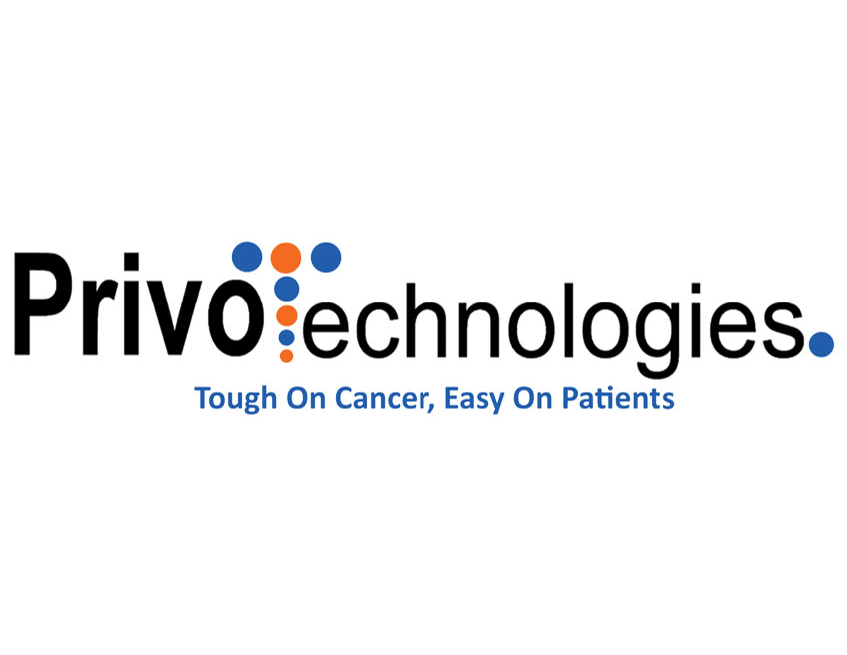 Lead Product in Development:
Privo is preparing for a registration-enabling Phase 3 clinical study for its lead product PRV111 in patients with oral carcinoma in situ (CIS). PRV111 is a nanoparticle-based platform optimized to deliver a "one-two punch" effect directly to the tumor site that simultaneously kills tumor cells and activates nearby lymphocytes. In a Phase 1/2 clinical trial performed at U.S. trial sites, PRV111 successful met all clinical primary endpoints in addition to safety and efficacy objectives, boasting an 87% response rate and over 70% tumor reduction after a week of treatment. There were no reported dose-limiting toxicities or systemic toxicities. Furthermore, high concentrations of the drug were reported in both tumor and lymph node tissue while negligible levels of the drug were reported in the blood, demonstrating that PRV111 entirely avoids any systemic effects. Privo has received orphan drug designation for PRV111 in uses for oral and anal cancers, including carcinoma in situ an early stage oral cancer that has not penetrated the basement membrane.
Development Phase of Primary Product:
Number Of Unlicensed Products (For Which You Are Seeking Partners):