Protibea Therapeutics Inc.
12:15 PM - 1:00 PM (EDT), Thursday, June 8, 2023 ・ Session Room 104A

Protibea is a clinical stage company whose product has been dosed in 200+ patients for up to one year in early phase trials. Patents are granted in the US and Australia and are imminent in all other major markets. Our lead product is being developed for Alzheimer's disease and has a three-pronged mechanism of action. First, it corrects chronic unproductive inflammation by normalizing elevated levels of IL-1b, IL-6, and TNF-a. Second, it corrects insulin resistance as evidenced by normalizing blood glucose levels and resolving hepatic steatosis in obese diabetic mice. Initial data also show that our drug prevents neuroinflammation and behavior disorders seen in this obese mouse model. Third, it stimulates autophagy that is important for microglial function. Data suggest a benefit on biologic age which will be assessed using the Horvath Clock of DNA methylation.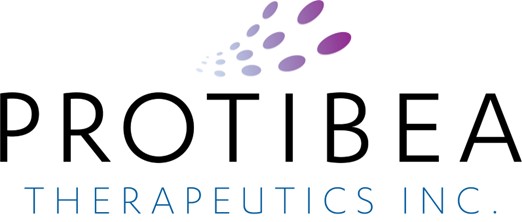 Lead Product in Development:
16alpha-bromo-3beta-hydroxy-5alpha-androstan-17-ketone, referred to as BEA, formulated as an aqueous suspension for injection
Development Phase of Primary Product:
Number Of Unlicensed Products (For Which You Are Seeking Partners):