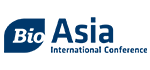 AIVITA Biomedical is a clinical stage biotech developing next generation immunotherapies. We leverage our expertise with stem cells to develop therapies to treat solid tumor cancers. Our platform technology isolates and propagates tumor-initiating cells (or cancer stem cells), responsible for metastases of cancers, to target the full patient-specific antigenic profile of that patient's tumor. When presented by the patient's dendritic cells, these antigens are recognized by the immune system and targeted for termination. Exposing the full antigenic load of the tumor means the immune system may be able to identify mutated or dormant tumor-initiating cells, improving the patient's ability to fight the disease.

In addition to two phase 2 studies in the US, we have a pivotal trial in Japan in metastatic melanoma starting Q1 2019.

Our platform technology is autologous cell therapy. We have robust data in efficacy and mechanism of action and a low-cost, efficient manufacturing process.
Lead Product in Development:
Dendritic cell vaccine in ovarian cancer and glioblastoma
Development Phase of Primary Product:
Number Of Unlicensed Products (For Which You Are Seeking Partners):