Precision NanoSystems Inc.
3:45 PM - 4:00 PM (JST), Tuesday, March 5, 2019 ・ 2nd Floor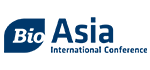 Precision NanoSystems (PNI) is a global leader in innovative solutions for the discovery, development, and manufacture of novel nanoparticle medicines. PNI's proprietary microfluidics technology, the NanoAssemblr platform is the de-facto platform used by over 85 pharma/biotech and 80 academic customers. The technology provides a turnkey solution to making nanoparticle based therapeutics under conditions are uniform, controlled and reproducible leading to faster development times, easier to scale up and leading to higher production yields. PNI is looking to license the NanoAssemblr platform for clinical manufacturing of nanomedicines.
Based on novel nanoparticle chemistry, PNI has also developed a proprietary non-viral delivery platform for in-vitro/ex-vivo transfection into primary cells such as iPSCs, T cells and other immune cells. PNI is partnering with companies in the gene and cell therapy areas to enable use of their delivery platform in varied therapeutic applications.
Tools/Drug Development Support Tech
Lead Product in Development:
Microfluidics platform and Non-viral delivery platform
Development Phase of Primary Product:
Number Of Unlicensed Products (For Which You Are Seeking Partners):
2 technology platforms for licensing and partnering