Jiangsu Atom Bioscience and Pharmaceutical Co., Ltd
2:00 PM - 2:15 PM (JST), Wednesday, March 6, 2019 ・ 2nd Floor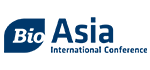 Jiangsu Atom Bioscience and Pharmaceutical Co., Ltd (Atom Bioscience) founded in 2012 in China and mainly focused on new drug discovery and development on metabolic diseases and anti-cancer. The management team members are mainly from the US and have extensive experiences on pharmaceutical industry. Atom Bioscience develops several pipelines. Among them, ABP-671 for gout treatment is currently under phase 1 clinical trials in US. It has shown superior reductions in serum uric acid in recent first human study, which is significantly better than market gout drugs. Besides ABP-671, ABP-6016 showed remarkable potency for treatment of NASH with excellent safety profile. ABP-431, a first-in-class novel drug, which greatly inhibited three types of cancers in nude mice, is under investigation.
Atom Bioscience has completed over 10 million USD financing at Round Angel, A and A+. Investors are KAITAI Capital, YouChoose Capital, Ch-gemstone Capital, etc.

Lead Product in Development:
Development Phase of Primary Product:
Number Of Unlicensed Products (For Which You Are Seeking Partners):
CEO, Chairman and Founder
Jiangsu Atom Bioscience and Pharmaceutical Co. Ltd.