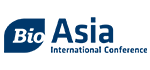 Oncocross is a biotech venture based in Seoul, South Korea. The company has developed a AI drug discovery platform (ReDRUG Algorithm).

The platform is designed to find new indications for novel, commercial , and previously failed drugs. Using gene expression pattern analysis with a targeted drug the AI platform goes through multiple big data microarray, SNP, and patient data analysis to find potential disease candidates.

Currently, Oncocross is working with local pharmaceuticals with clinical phase II pipelines to discover other potential indications for their novel therapeutics.
Tools/Drug Development Support Tech
Lead Product in Development:
Development Phase of Primary Product:
Number Of Unlicensed Products (For Which You Are Seeking Partners):