Cellerant Therapeutics, Inc.
9:45 AM - 10:00 AM (JST), Wednesday, March 6, 2019 ・ 2nd Floor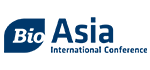 Cellerant Therapeutics is a clinical-stage biotech company focused on AML and other blood-related disorders. Our lead product, romyelocel-L, is a Phase 3-ready universal cell therapy intended to prevent infection in patients with prolonged neutropenia. In a randomized controlled Phase 2 trial in AML patients, romyelocel-L decreased the incidence of infections, days in hospital and use of antimicrobial drugs compared to G-CSF. The FDA has granted romyelocel-L Regenerative Medicine Advanced Therapy (RMAT) designation and we plan to initiate a pivotal Phase 3 trial in 2019. We are also developing CLT030, an antibody-drug conjugate to treat AML. CLT030 targets CLL1, a target highly expressed on leukemic stem cells, but not on normal hematopoietic stem cells. We believe this expression profile gives CLL1 a potential safety advantage over other common AML targets such as CD33 and CD123.
Lead Product in Development:
Development Phase of Primary Product:
Number Of Unlicensed Products (For Which You Are Seeking Partners):