NB Health Laboratory Co. Ltd.
10:30 AM - 10:45 AM (JST), Tuesday, March 5, 2019 ・ 2nd Floor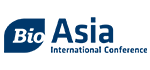 NBHL has expertise in generating of functional mAbs targeting multispanning membrane protein such as GPCRs and established MoGRAA discovery engine. Using this technology, we are discovering promising lead mAbs targeting GPCRs for fibrosis, metabolic diseases, cancer, infection and ocular diseases which are attractive for pharmaceuticals. We would like to show the latest technology of MoGRAA discovery engine and the property of MoGRAA mAbs targeting GPCRs for chemokines, peptides and lipid mediators. We propose to run drug discovery programs using these leads mAbs.
Lead Product in Development:
Anti-CCR7 humanized antibody for fibrosis
Development Phase of Primary Product:
Number Of Unlicensed Products (For Which You Are Seeking Partners):