BIO Professional Development
Through a curated network of education alliance partners, BIO offers industry professionals executive training and development resources for accelerating career growth
Unlocking Regulatory Success for Digital Health Product Developers
It's difficult for digital innovators to know how to interact with regulators, which ones, and when. This course will remove the mystery. Learn how to build a fit-for-purpose regulatory strategy that strengthens your business strategy and differentiates your product in today's digital health market.
While this course applies to anyone focused on developing digital health products, the following learners may find the course particularly valuable:
Product managers, program leads, and clinical R&D specialists focused on building digital health products
Regulatory affairs or regulatory strategy professionals, particularly those focused on digital health
Senior leaders and decision makers leading digital health organizations
Quality engineers and professionals
Engineer(s) and designers building or updating digital health products
Junior associates at VC firms/investor community
Topics include:
The 'why': Why a fit-for-purpose regulatory strategy is essential for business success.
The basics: Current (and evolving) landscape of digital health product regulation by FDA – what should you know?
The 'what': What are the components of a fit-for-purpose regulatory strategy?
Optimizing your regulatory strategy for success over time.
The 'how': How to implement your regulatory strategy for optimal success?
The impact: How do robust regulatory strategies build trust?
BIO Members receive a discounted rate for course registration. To request the discount code, BIO members should email courseshelp@bio.org with the following:
The BIO Member Company's name, city, state/province, and country
The Course Registrant's full name and email address
The Course Title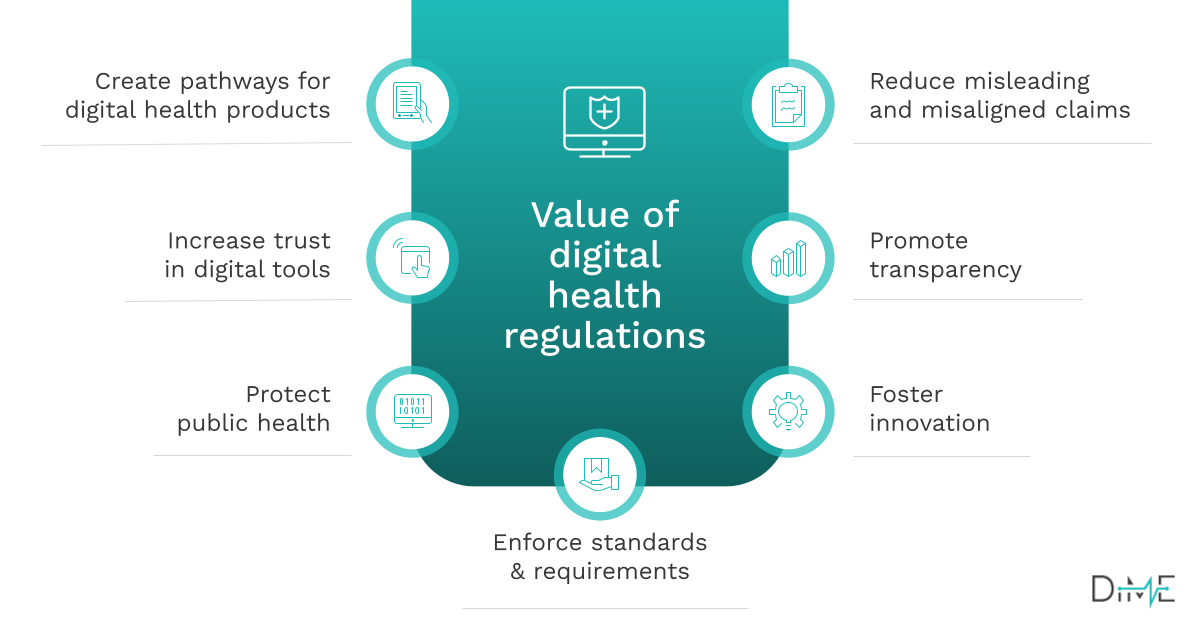 Takeaways
Identify whether digital health products in your portfolio are likely to be regulated and through which mechanisms.
Build and implement a regulatory strategy that advances the success of your products.
Build evidence-based, high-quality products without paying for expensive consulting services.





Certificate Requirements
View and complete the entire course