BIO Professional Development
Through a curated network of education alliance partners, BIO offers industry professionals executive training and development resources for accelerating career growth
06/04/2023 - 06/05/2023 | 8:00 AM - 6:30 PM EDT
Biotechnology Entrepreneurship Boot Camp
This course is for those who are interested in becoming a biotech or MedTech entrepreneur. It covers everything from starting a company to specific market tactics. Suitable for scientists transitioning to industry, early-stage companies seeking partners or investment, and individuals with product ideas. Learn from experienced entrepreneurs and industry experts, gain critical resources, and save time with a comprehensive course.
Who should take this course?
Scientists and investigators who want to transition into industry.
An early-stage company with technology and resources looking for additional investment or partners.
People who have an idea for a product and want to know what steps they need to take to bring it to life in the marketplace.
University technology transfer looking for entrepreneurs to take their spinouts.
Each year, faculty from the event's host region bring fresh insights to the program, while a core faculty returns to present material that has proven effective throughout the years. The 17th annual Biotechnology Entrepreneurship Boot Camp course will be held in person for two days, June 4-5, 2023, in Boston, Mass.
BIO thanks MBHB for their sponsorship support of this course.
Interested in only registering for an in-person course in Boston? For course-only registration instructions, email: courseshelp@bio.org
Instructors (click photos to view bios)
Takeaways
Learn from experienced entrepreneurs and industry experts who have done it before.
Get access to all the critical resources and information you need.
Gain insight into the specific tactics that work in different market segments and situations.
Save time by learning from a comprehensive course that covers everything you need to know.
Download Course Syllabus
2023 Agenda: Biotechnology Entrepreneurship Boot Camp
2023 Agenda: Biotechnology Entrepreneurship Boot Camp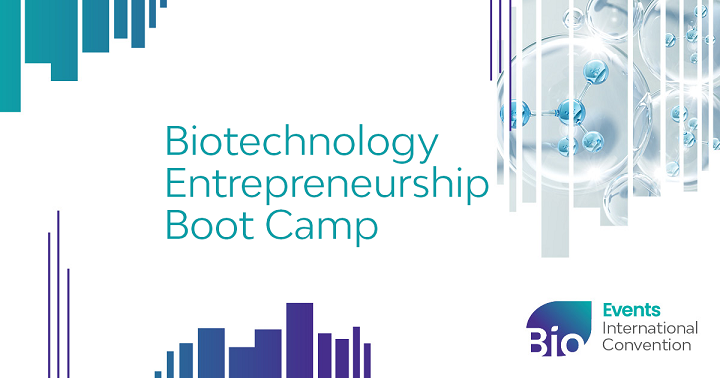 2 days (June 4-5, 2023: Boston, Mass.)



Certificate Requirements
Attend the entire in-person course
Complete course evaluation within two weeks of the course end date