LES Pharma Webinar Series: IP Litigation in the Pharmaceutical Industry
IP Litigation in the Pharmaceutical Industry: The Case of Brand vs Generic Products
The drug patent system was created to reward pharma companies for innovation and ensure returns on investment. IP protection and commercial exclusivity regulated by the Drug Price Competition and Patent Restoration Act (Hatch-Waxman Act) provides protection to drug innovators and also provides the pathway for generic manufacturers to challenge NDA holders patent(s) and apply for a PIV-Abbreviated New Drug Application (ANDA) for approval of a generic product prior to the expiration of the innovator product patents. Resolution of patent infringement becomes the subject of a litigation.
Intellectual Property litigation in the pharmaceutical industry will be the subject of discussion of our next webinar series. Our panel of experienced experts have represented either the brand or generic side of this dynamic and will present a three-part overview of these and related issues.
Webinar Series Topics
Webinar Speakers:
Daisy Rivera-Muzzio, R.Ph, MS, MBA, President of Acumen BioPharma
Daisy Rivera-Muzzio is the president of Acumen BioPharma, a firm that offers scientific and commercial operational consulting services to pharmaceutical companies and law firms related to intellectual property and antitrust litigation in pharma. Mrs. Muzzio also serves as the Chief Operating Officer for Integra continuous Manufacturing Systems, a consulting firm dedicated to advanced pharmaceutical manufacturing technologies integrating services of equipment manufacturers, PAT controls, and formulation expertise in the development and implementation of continuous manufacturing technologies in the life science industries.
Josh Reisberg, Esq., Partner at Axinn
Josh Reisberg is a Partner at Axinn and focuses his practice on intellectual property and high-stakes commercial litigation with broad experience in life sciences. Josh has a degree in Molecular Biology and has employed his science background in patent litigation matters related to diverse technologies, such as pharmaceuticals, polymer materials, semiconductor materials, medical devices, agricultural genetics, and advanced display technologies.
Shane A. Brunner, J.D., Partner at Michael Best
Shane Brunner focuses his practice on intellectual property litigation involving patents, trademarks, trade secrets and licenses. Shane has substantial experience representing generic pharmaceutical manufacturers in litigation brought under the Hatch-Waxman Act. Shane's expertise includes cases involving Section vii care-outs, including arguing a leading case on the issue AstraZeneca Pharmaceuticals LP v. Apotex Corp., 669 F.3d 1370, 101 U.S.P.Q.2d 1675 (Fed. Cir. 2012), and jurisdictional and venue issues.
Jeffrey I. D. Lewis, J.D., Partner at Foley Hoag's New York
Jeffrey I. D. Lewis is a partner in Foley Hoag's New York Intellectual Property Litigation practice. A chemical engineer and registered patent attorney, Jeff has represented numerous pharmaceutical innovators in Hatch-Waxman litigations. He is a past President of the American Intellectual Property Law Association (AIPLA) and is currently chair of the international amicus committee for the Association Internationale pour la Protection de la Propriété Intellectuelle (AIPPI). Jeff was an adjunct professor at Cardozo School of Law, where he received his J.D. cum laude, and he also served an Alexander Judicial Fellow to Judge Marion T. Bennett of the Federal Circuit. Jeff is consistently recognized in publications such as Chambers, and he frequently publishes and speaks on litigation and intellectual property issues.
Neill W. Clark, J.D., Counsel to Faruqi & Faruqi, LLP and Founding Partner of NW Clark Law Firm, LLC
Neill W. Clark, J.D., has been involved in pharmaceutical antitrust litigation for over twenty years. Those cases have recovered billions of dollars on behalf of direct purchasers injured by pharmaceutical companies' anticompetitive practices. Much of his work focuses on experts in and discovery related to launching generic and authorized generic pharmaceuticals, market definition, and restrictions in pharmaceutical patent litigation settlements on a brand company's ability to launch authorized generics. He is Of-Counsel to Faruqi & Faruqi, LLP and Founding Partner of NW Clark Law Firm, LLC, both of which have offices in the Philadelphia area.
Ha Kung Wong, Esq, Partner at Venable, LLP
Ha Kung Wong, Esq. practices general intellectual property law with an emphasis on complex patent and trade secret litigation as well as intellectual property transactions and contract negotiations for mergers, acquisitions, vendor agreements, and collaborations in pharmaceuticals, biologics, chemistry, and medical devices. Cases Ha Kung has litigated include those related to proton pump inhibitors, anti-epileptic drugs, anti-tussives, ADHD medications, injectable microspheres, RNAi products, neurotoxin proteins, and other pharmaceuticals. Ha Kung also has extensive experience with inter partes review, post-grant review, intellectual property counseling, pre-suit investigations, licensing, and due diligence, including patent strength and freedom-to-operate analyses.
Takeaways
Part 1: Pre-Litigation Strategies: PIV and Biosimilars
Patent and Data Protections for innovator products;
Strategic approach for selection of generic product development | Biosimilar Development; Experts
Samples and drug changes
Bioequivalence Testing
Skinny Labels and carve-outs
Roles of the first filer and later filers; and that Orange Book
Part 2: Patent Infringement Lawsuit
ANDAs, 502(b) applications, Biosimilars, and PIV notices
Confidential Access
Hatch-Waxman case timing, venue, court rules, and mandatory disclosures
Inducement of Infringement
Unlisted patents
Manufacturing patents
Part 3: IP Litigation Settlement/Antitrust Litigation
AB Rating and formularies
Are insurers the next defendants?
Settling a Hatch-Waxman case and FTC/DOJ-Antitrust review
Payer lawsuits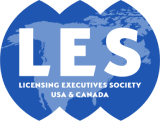 3-part webinar series (60 minutes each)