How is the Drug Pricing Reform Initiative Affecting Patient Access, Investment, and Innovation in Japan?
9:15 AM - 10:00 AM (JST), Tuesday, March 5, 2019 ・ 3rd Floor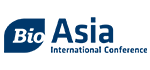 The Japanese government is pursuing a series of policy reforms that affect the pricing of medicines involving new cost-effectiveness frameworks and other reimbursement guidelines that poorly align with the value of biotechnology innovations, many of which are already treating patients successfully in other countries. This panel will explain the reform initiative and discuss the implications for future therapeutic development.