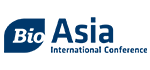 Registration fee includes access to all program sessions, breakfasts, luncheons, and receptions. Everyone must be registered and wear their name badge to participate in conference activities. Registration may not be shared.
Cancellations
Cancellation requests must be submitted in writing on or before January 8, 2020 (5:00 pm Eastern Time) to receive a refund. A $400/ JPY 38,000 administrative fee will be deducted from all cancellation refunds. Approved refunds will be processed after the conference. Cancellation requests received after January 8, 2020 will NOT be honored. Please email cancellation requests to register@bio.org if you are from North America, Europe or Australia. Please email bioasia2019@intergroup.co.jp if you are from Asia-Pacific regions.
Substitutions
You may transfer your registration to another individual by sending you request to register@bio.org (North America/Europe/Australia) or bioasia2019@intergroup.co.jp (Asia-Pacific) no later than February 27, 2020. Requests after this date will be handled onsite at the Grand Hyatt Tokyo.
A government-issued photo ID (driver's license or passport) is required at check-in. Badges will not be issued without proper identification.
To receive the BIO Member rate, your company must be a BIO Member in good standing on or before February 27, 2020
Important Registration Deadlines
November 20, 2019 – Early-Bird Registration
January 8, 2020 – Cancellation and Refunds (less administrative fee mentioned above)
February 21, 2020 – Online Registration Closes
February 27, 2020 – Substitution Request
Contact Us
Asia Pacific Region Registration Inquiries
Asia Registration Secretariat
Convention Department, Inter Group Corporation
4th Floor, KYODO TSUSIN KAIKAN,
2-5 Toranomon 2-chome, Minato-ku,
Tokyo 105-0001, Japan
Phone: +81-3-5549-6915
Fax: +81-3-5549-3201
Email: bioasia2020@intergroup.co.jp
General Conference Inquiries
Biotechnology Innovation Organization - BIO Registration
1201 Maryland Avenue, SW Washington DC 20024 USA
Phone: +1-202-962-6655
Email: register@bio.org
Customer Service Hours: 9:00am - 5:00pm, Eastern Time, M-F.