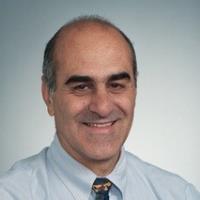 William Williams
PRESIDENT & CEO, BRIACELL THERAPEUTICS CORP.
Philadelphia, Pennsylvania, United States
Dr. Williams is a seasoned biopharmaceutical executive with over 35 years of industry and academic expertise, including significant clinical management in multinational pharmaceutical companies. Dr. Williams has served as BriaCell's President & CEO since Oct 2016.
Previously, Dr. Williams was appointed as VP of Exploratory Development at Incyte Corporation during 2005 – 2016. He facilitated entry of over 20 compounds into the clinic, including approvals for ruxolitinib (Jakafi) and baricitinib (Olumiant).
As VP of Clinical Pharmacology and Experimental Medicine at GlaxoSmithKline, Dr. Williams evaluated numerous molecules in clinical studies in various therapeutic areas. He was involved in new or supplemental drug authorizations for a number of oncology drugs including Bexxar (lymphoma), Hycamtin (ovarian cancer), and Navelbine (non-small cell lung cancer) as well as ibandronate (Boniva) for osteoporosis.
As Head of Rheumatology Research at the University of Pennsylvania, he ran a major research program in receptor biology, collaborated with David B. Weiner, PhD to develop DNA vaccines and was able to bring novel DNA vaccines into the clinic for the treatment of cutaneous T cell lymphoma.
Dr. Williams earned his BSc. in Chemistry and Biotechnology from MIT and Medical Doctorate from Tufts University School of Medicine. He has worked in the molecular immunology laboratory of Mark I. Greene, MD, PhD, FRCP, at the University of Pennsylvania, developed novel methods of bioactive peptide design, and collaborated in the study of the activation of the p185/Human epidermal growth factor receptor 2 (HER2) receptor. HER-2 is a protein which is known to promote the growth of cancer cells. Dr. Williams is the named author at over 130 peer reviewed publications, over 15 patents and numerous Investigational New Drugs (INDs) and NDAs.
Supply chain shortages, rising costs, changes in the workforce, and continued macroeconomic…