Start-Up Stadium
The Start-Up Stadium @ BIO IMPACT provides high visibility to early-stage emerging companies. During the sessions, 30 start-up companies across 6 sessions will share their new technologies and value proposition through formal 8-minute presentations followed by a 6-minute Q&A to an audience of investors, analysts and strategists from across the value chain.  
Presenting companies typically have:
Raised less than $10M since inception
Previous business pitch or competition experience
Fewer than 20 full-time employees
No previous experience in BIO One-on-One Partnering™ at BIO events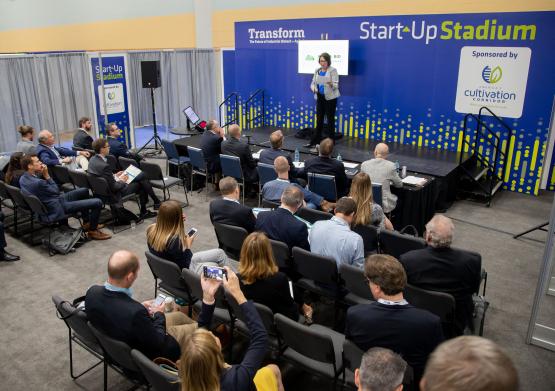 How Does it Work?
Start-Up Stadium accepts applications from early-stage companies based in one of these industry categories:
Food and Farm Innovation
Sustainable Fuels
Biobased Manufacturing



BIO World Congress 2019 Start-Up Stadium Winners