112 Enablement: What to Watch Out For
Webinar Episode Sponsored by:

Wednesday, September 29 at 1:00 PM EDT
Join us for an expert discussion on Section 112, focusing on the enablement of functional language. We'll review how this is playing out in district court litigation and in the PTAB and also discuss potential prosecution strategies. The discussion will focus on recent enablement-related cases, including Amgen v. Sanofi and the cases that led to that landmark decision. 



BIO is an Approved Multiple Activity Provider in the state of California and will be offering 1.5 hours of Continuing Legal Education credit for the "112 Enablement: What to Watch Out For" Webinar. Attorneys needing CLE credit from other states are welcome to sign in and apply to their jurisdictions on their own. Please opt-in during registration and BIO will provide you with any necessary materials required to apply with your individual state CLE Boards.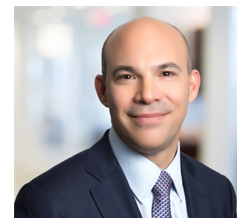 Practice Group Leader - IP Litigation, Choate Hall & Stewart LLP
Choate Hall & Stewart LLP